You would think that being the last instalment, The Hunger Games: Mockingjay - Part 2 would easily have fans of the series piling into their nearest cinema to see how it all ends for Katniss Everdeen. Typically with finales, even more so when they are "Part 2's" as evidenced by money-making juggernauts The Twilight Saga - Breaking Dawn Part 2 and Harry Potter And The Deathly Hallows - Part 2, cinema-goers attend screenings in their droves, even if they have not seen the preceding movies just to say they saw the very last one.
But despite being the highest-grossing film of the weekend in the US, topping Spectre, Mockingjay - Part 2, also ended up accumulating the lowest US opening figure with its estimated $101m (£66m) across the existing franchise. The total also meant the film managed to have the fifth highest opening of 2015 (behind Minions, Furious 7, Avengers: Age Of Ultron and Jurassic World), however, it is still surprisingly low compared to the rest of the instalment's takings in their respective first weekends of release.
How much did previous The Hunger Games movies make at the time of their openings?
According to Box Office Mojo, Catching Fire was the highest earner, raking in $158m, while the first Hunger Games movie was not far behind, taking $152m. Mockingjay - Part 1 made significantly less than the other two, accumulating $121m over its opening weekend.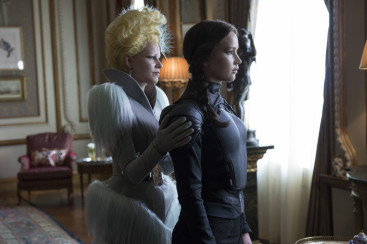 Back in late 2014, The Hunger Games: Mockingjay - Part 1 was met with mixed reviews when it was released, with many critics slamming it for being "boring" and "stripped of the colour" that second movie, Catching Fire, so clearly possessed. Given the latest film is obviously a direct continuation of Part 1's events, perhaps the negativity surrounding the 2014 film put people off this time round.
The trend is even more surprising considering that 2012's The Hunger Games, the film that kicked it all off, was the previously the record holder for the most money made purely on pre-sale alone up until Star Wars: The Force Awakens beat it with its $50m takings just this week. Have fans of the Suzanne Collins dystopia-set young adult novels simply become bored of the movies over time or is it something different altogether keeping them from seeing it on the big screen?
Either way, the film has already made $247m worldwide, already surpassing its initial budget, and is bound to make a lot of money regardless. The Hunger Games is a hugely popular franchise across the globe and has made $1.1bn since its debut film three years ago. But compared to the previous movies and how well other 2015 blockbusters have fared at the box office, Mockingjay - Part 2's slow success has certainly come as a surprise to both film-makers and fans of the saga.
For more entertainment news follow A-List on Twitter @Alistinsider