Best book-to-movie adaptations: The Hunger Games, Jurassic Park, Harry Potter and more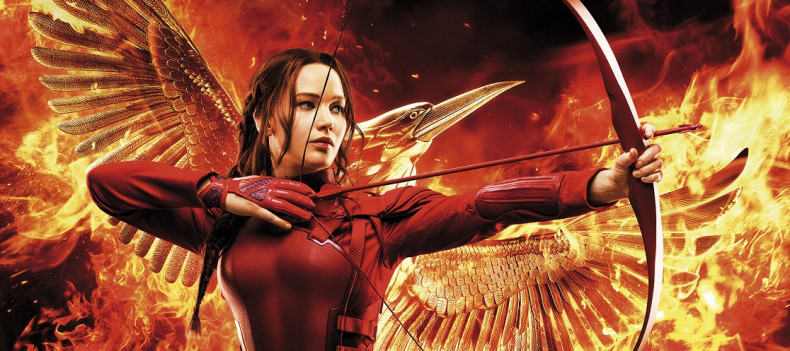 There's no denying that The Hunger Games is one of the best novel-turned-movie series of the last decade. A great book-to-movie adaptation isn't necessarily one that keeps closest to the original story, but one that maintains the tone and the emotion of the novel, whilst simultaneously making it entertaining and absorbing in a completely new format.
And Lionsgate's interpretations of Suzanne Collins's hard-hitting themed, yet still young-adult appropriate books about protagonist Katniss Everdeen's anguish and venture to take down enemy President Snow, does just that. Yet, still keeps in all the action and humour that fans of the literature enjoyed.
Ahead of the release of the eagerly-anticipated final instalment − The Hunger Games: Mockingjay − Part 2 on 19 November − IBTimes UK compiles a list of other great films that are based on books, from The Lord Of The Rings and Harry Potter to Red Dragon and The Perks Of Being A Wallflower.
Girl, Interrupted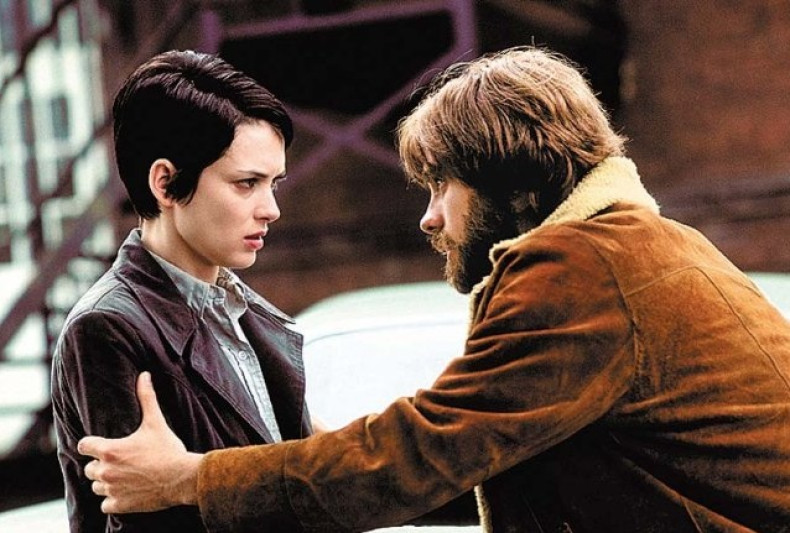 Based upon the memoir of the same name by Susanna Kaysen, the 1999 film adaptation features a star-studded supporting cast, including Jared Leto, Brittany Murphy, Vanessa Redgrave and Whoopi Goldberg, as well as fantastic lead performances by Winona Ryder and Angelina Jolie. The latter won an Oscar for her portrayal of Lisa.
The tone of the picture is hauntingly sad, yet possesses a sense of sweet hopefulness about it, in the moments that we see the women of the facility grow close and support one another, while each of them tries desperately to ease their struggles and reclaim their lives. These instances are emotionally juxtaposed by the times that they viciously take their sorrows out on each other, making for a touching, yet hard-hitting movie.
The Lord Of The Rings/The Hobbit
Fantasy tends to be one of the most successful genres when it comes to adapting novels to screen (just look at how well Game Of Thrones is still doing), and JRR Tolkien's The Lord Of The Rings series is certainly no exception.
Directed by Peter Jackson, the six movies in the entire franchise have made almost $6 billion (£3.95m) as a collective and separately tell the dangerous adventures of the Baggins hobbits. Within The Lord Of The Rings, young Frodo embarks on a quest to destroy the One Ring and the Dark Lord Sauron. Whereas prequel trilogy The Hobbit sees Frodo's relative Bilbo set out on an equally epic journey to conquer all kinds of evils.
Harry Potter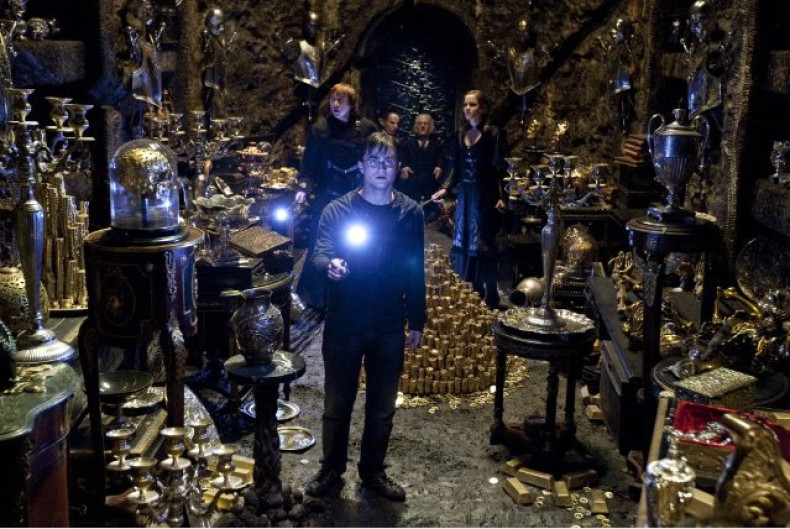 Arguably the biggest franchise ever to have stemmed from a series of books, JK Rowling's Harry Potter boasts seven best-selling books, eight box-office smashing movies, a US theme park, immeasurable amounts of merchandise and even a studio-tour attraction.
The magical movie adaptations best quality was probably the way they grew with their audience, getting darker and more mature as both their viewers and the characters in the stories developed into adulthood, something that directly mimicked Rowling's treatment of the plot in the novels too. Across the instalments, the films featured a plethora of UK acting talent, including Michael Gambon, Imelda Staunton, Jim Broadbent, Ralph Fiennes, David Tennant, Emma Thompson, Maggie Smith, Alan Rickman and of course, the now global superstars Rupert Grint, Emma Watson and Daniel Radcliffe.
Gone Girl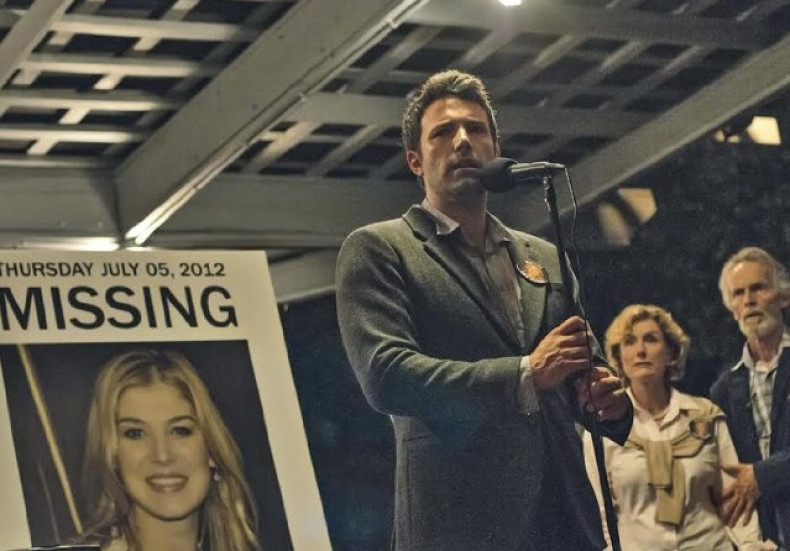 David Fincher. Thriller. Based on a best-selling book. Gone Girl seemed as if it had all the right ingredients, even before we knew who would be cast as dislikeable leads, Amy and Nick Dunne. But when Academy Award-winning Ben Affleck and Rosamund Pike were announced, it was almost a definite it would do well. Praised by critics, the dark drama centres on Nick, as he gets embroiled in both a media circus and a murder investigation when his wife Amy mysteriously goes missing.
Upcoming adaptation The Girl On The Train, starring Mission: Impossible − Rogue Nation's Rebecca Ferguson, Justin Theroux and Emily Blunt, has been tipped as the next Gone Girl thanks to its similar plot and existing fanbase. Here's hoping that the movie version of Paula Hawkins novel is as much of a success...
Red Dragon/The Silence Of The Lambs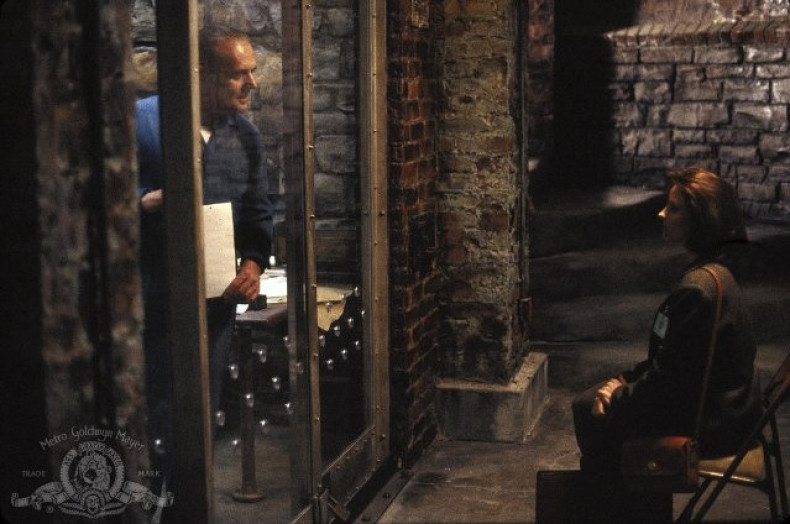 Thomas Harris's novel Red Dragon first introduced iconic serial killer Hannibal Lecter way back in 1981, and spawned not only two films directly about its story, Manhunter (1986) and Red Dragon (2002), but also an entire franchise, made up of other movies such as Hannibal and Hannibal Rising.
Harris's literary follow-up The Silence Of The Lambs was also adapted into a hugely-successful movie in 1991, that starred Anthony Hopkins and Jodie Foster. The film won five Oscars in 1992, including Best Writing (adaptation) and Best Picture, becoming the third film in history to receive all of the 'top' awards of the night.
The Fault In Our Stars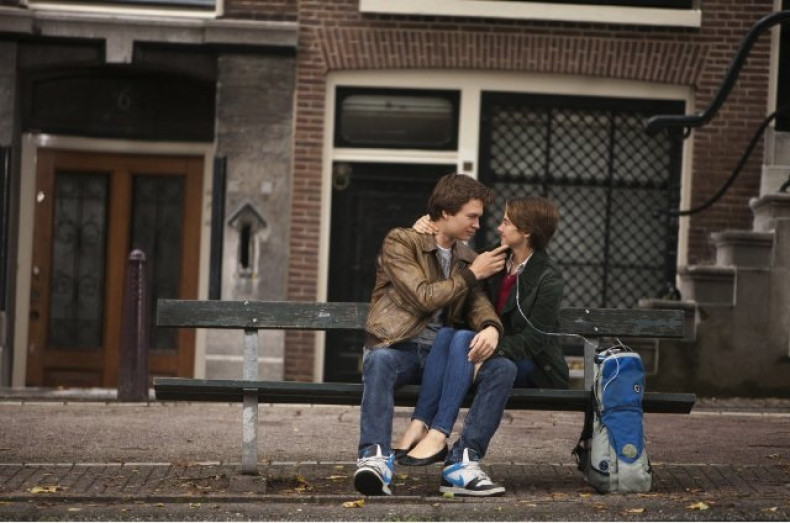 Young adult novel The Fault In Our Stars was written by American author John Green and originally published in January 2012. Just two years later, a film was released centring on the same story, protagonist Hazel Lancaster's.
Hazel, played in the movie by Shailene Woodley, meets cancer patient Gus during her own time battling the disease and the two teenagers begin a life-affirming journey to visit a reclusive author in Amsterdam.
Bridget Jones' Diary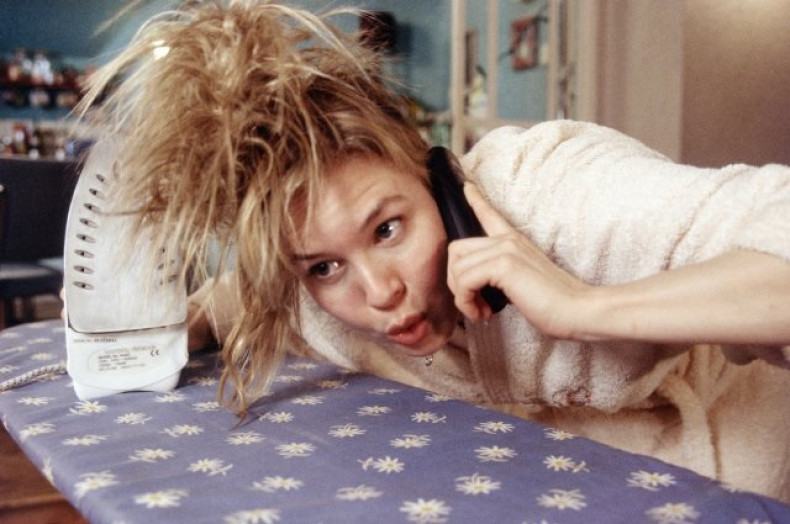 Inspired by Helen Fielding's novels first published in 1996 and 1999, Bridget Jones's Diary starred Renée Zellweger as the titular character Bridget, a 30-something-year-old woman as she juggles problems in both her work and love life, with often hilarious results. As well as Zellweger, the series has boasted some other famous faces including Embeth Davidtz, Celia Imrie, Hugh Grant and Colin Firth.
The Girl With The Dragon Tattoo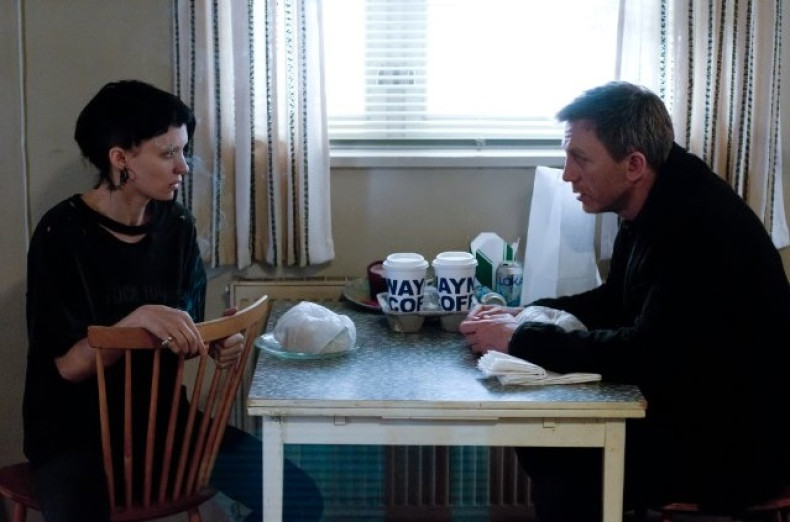 The Millennium Trilogy by late Swedish author Stieg Larsson centres on cyberhacker Lisbeth Salander and her friend/ally Mikael Blomkvist who works as a journalist. Originally made in Larsson's native language with Prometheus star Noomi Rapace as the lead, the first film was made again by David Fincher for US audiences to enjoy with Rooney Mara replacing Rapace.
The incredibly dark thriller earned Mara an Academy Award nomination in 2012, and won the accolade for Best Editing. House Of Cards's Robin Wright, Christopher Plummer, Stellan Skarsgård and Daniel Craig also starred.
Silver Linings Playbook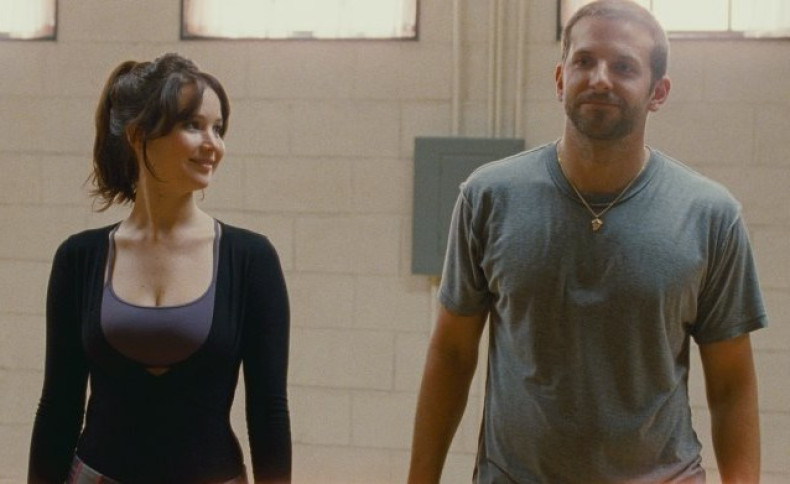 Silver Linings Playbook earned Hunger Games' own Jennifer Lawrence her first Academy Award and was praised by critics and viewers upon its release in 2012. Based on the novel of the same name by Matthew Quick, the movie centres around former teacher Pat, who, following a stint in a mental institution decides to get his life back on track and reconcile with his ex-wife.
Things get more challenging when Pat meets Tiffany, a complicated girl with problems of her own, who Pat agrees to help take part in a dance competition in exchange for her help to win his estranged love back.
Jurassic Park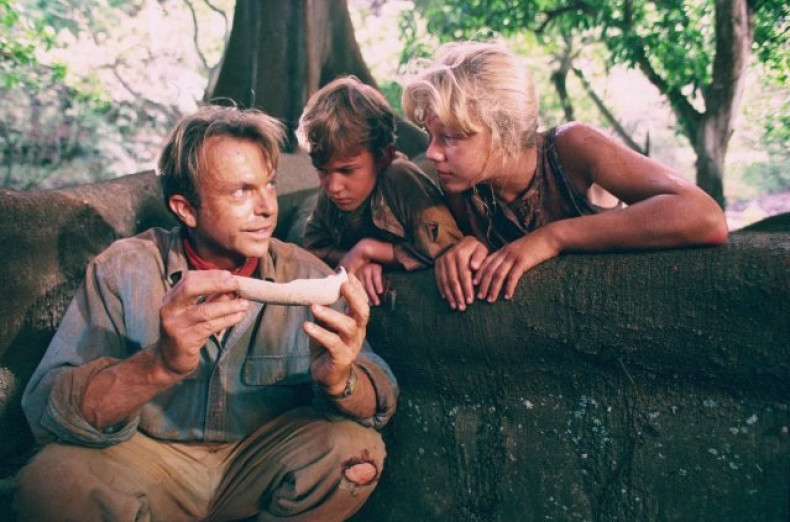 Some may not realise that Steven Spielberg's epic dinosaur trilogy Jurassic Park was actually based on a book due to its eclipsing success in the movie industry, but indeed it was. Well, the first two films were anyway.
The concept, originally thought up by author Michael Crichton, focuses heavily on the dangers of genetic modification but tells it through the story of a theme park that boasts scientifically made dinosaurs. Of course, dangerous antics occur when the dinosaurs decide to get their own back for being made...which makes for a thrilling and captivating film series.
The Shining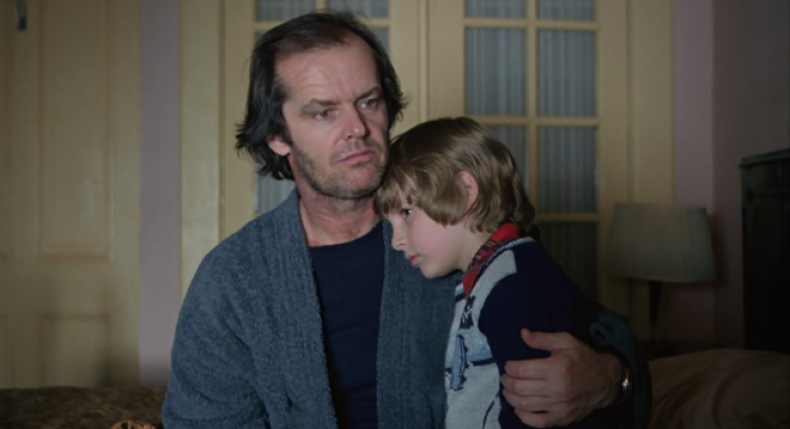 Probably one the most iconic horror films ever made, the 1980 movie adaptation of Stephen King's chilling novel The Shining stars Jack Nicholson and Shelley Duvall as Jack and Wendy Torrance, a couple who head to an isolated hotel for the winter so that author Jack can finally rid himself of his writer's block and Wendy can spend time with the pair's son, Danny.
However, things take an unexpected turn for the worse when an evil and spiritual presence lurking in the establishment drives Jack to insanity and eventually violence, while Danny becomes increasingly bothered by horrific forebodings of the future and scarring recollections of what may have happened in the Overlook Hotel.
The Twilight Saga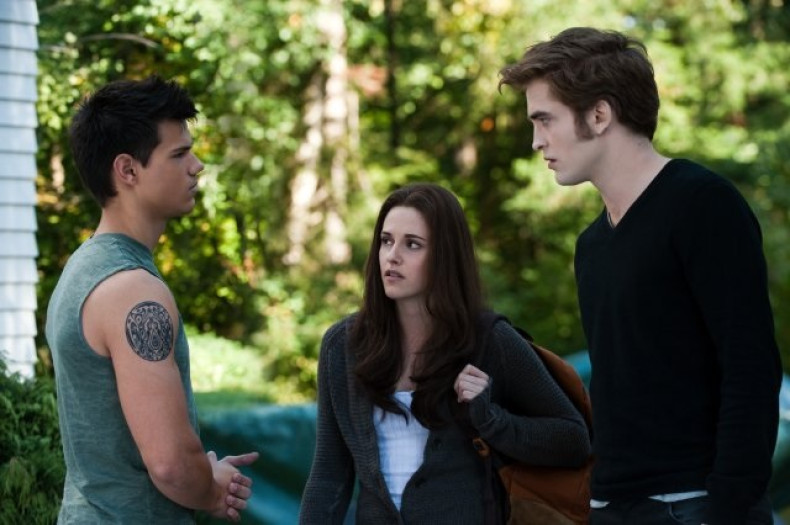 OK, so they might not be everyone's cup of tea, but no one can deny its success as a movie franchise. Based on books Twilight, New Moon, Eclipse and Breaking Dawn, the fantasy love triangle saga spawned five movies that fared incredibly well at the box-office, accumulatively making $3.3 billion (£2.2m).
Another commendable note about the film adaptations of Stephanie Meyer's books is how well they build upon what happened in the books. Many readers were slightly disappointed with the saga's ending, calling it a little lacklustre, but the movies managed to get around this by having a full-on action scene, only to turn out that it was all one of psychic character Alice's visions. Clever.
The Perks Of Being A Wallflower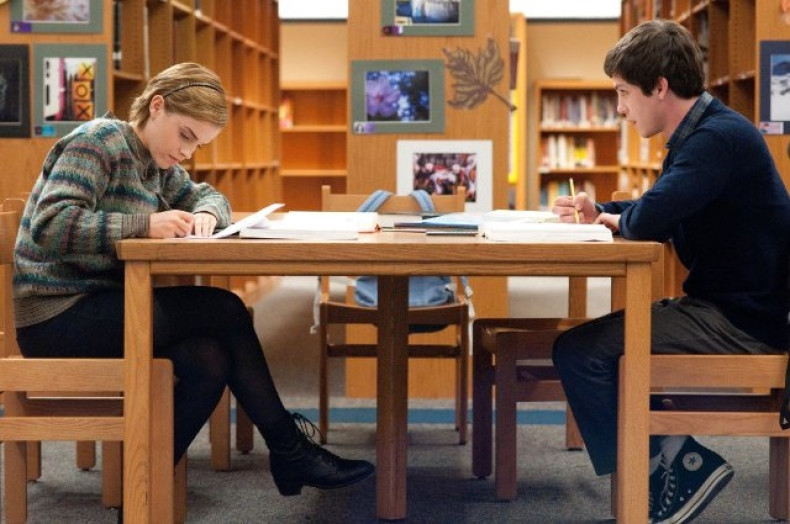 Stephen Chbosky's The Perks Of Being A Wallflower was originally published in 1999 and was turned into a big-screen feature 13 years later in 2012. Starring Ezra Miller, Emma Watson and Logan Lerman, it tells the story of Charlie, a shy teenager who constantly feels as if he's an outsider at student dances, parties or even family dinners. A matter made much worse when his only friend commits suicide just before the pair were due to start high-school.
Battling his own mental struggles, his outlook slowly begins to change after he meets outgoing, senior step-siblings Patrick (Miller) and Sam (Watson), who take him under their wings and teach how to relax and live in the real world.