Hurricane Patricia: Texas wakes to aftermath of damage from tropical depression [video]
Torrential storms have battered parts of Texas, as the remnants of Hurricane Patricia continue to affect the US. Thousands of people in Houston have been left without power, after 9 inches of rainfall caused flooding in the area on 25 October.
While there have been no reports of deaths or major injuries, there have been a number of incidents on the roads. 16-year-old Aaron Fletcher, who crashed his truck into a huge sink hole, said: "I hit a bump and went to hit the breaks. I went over the right side.
"My truck rolled one time and it landed on top. And whenever it did, unfortunately I don't wear a seat belt. I grabbed a few things out of the back not thinking anything about what I'm grabbing and went out the passenger side window."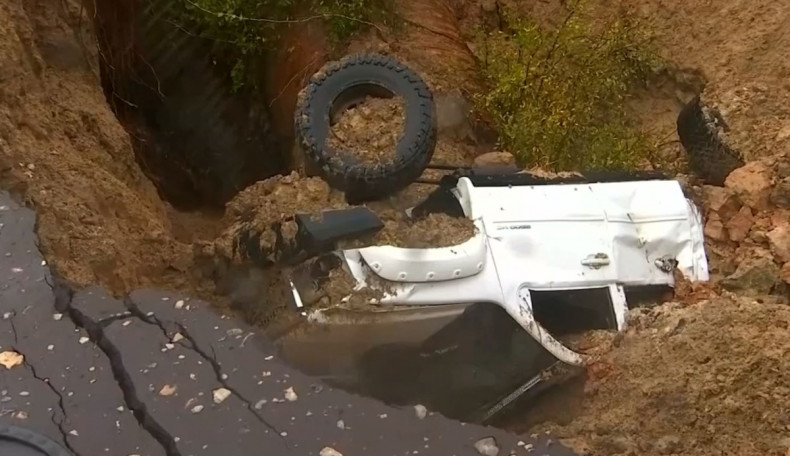 Across the state in Dallas, a Union Pacific train was derailed after a nearby creek over-flooded. The two-man crew were forced to swim to safety after the rail cars overturned on 24 October. The line was cleared the following day.
In San Antonio, a woman reported her boyfriend was swept into a drainage ditch as he walked his dog early Saturday. According to the San Antonio Fire Service, the force of the water washed him out of the underground ditch and he passed out. He later regained consciousness and was not significantly injured.
The nearby town of Powell was also hit with around 20 inches of rain over a 30-hour period. Hurricane Patricia has now been downgraded to a tropical depression, after battering the West Coast of Mexico on 23 October.
It was the strongest hurricane ever recorded in the Western hemisphere, with gusts reaching up to 265kph. It hit the coast of Jaliso with heavy rains, strong rainfall and high waves, although there were no reports of casualties.