Husband and wife guilty of property scam in longest criminal trial in UK history
Edwin and Lorraine McLaren, from Renfrewshire, were found guilty of property fraud totalling about £1.6m.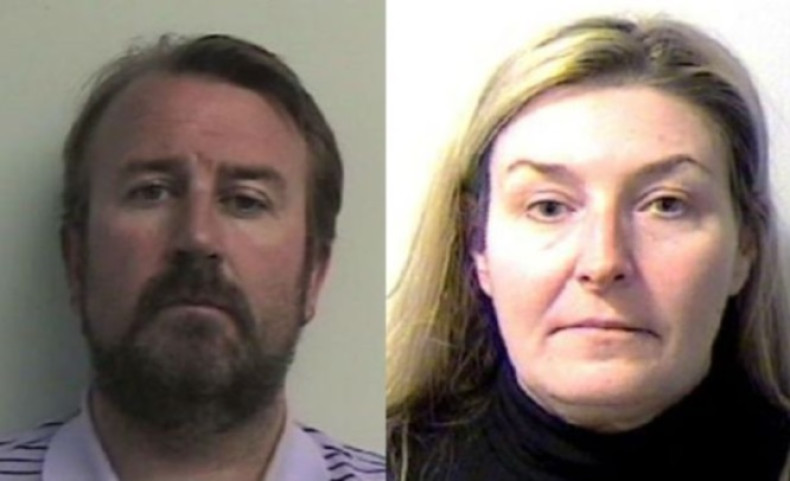 A husband and wife have been found guilty of a £1.6m property scam in the longest criminal trial in UK history.
Edwin McLaren, from Quarrier's Village in Renfrewshire, was adjudged to have conned vulnerable victims out of their homes in Scotland, at the High Court in Glasgow, on Tuesday (16 May).
The 52-year-old was said to be the "brains behind the scheme" and was convicted of 29 charges and his wife Lorraine, also 52, was convicted of two charges.
The trial began in September 2015 and heard evidence for 320 days, with the Crown taking over a year to present its case.
Judge Lord Stewart retired in December 2016, on his 70<sup>th birthday, but carried on with his role to finish the trial while one juror was allowed a three-week break to get married.
It is estimated the trial may have cost the public purse about £7.5m ($9.7m), with more than £2.4m paid in legal aid for defence lawyers.
Police launched an investigation in 2012 after a woman claimed she had not been paid the full amount she was promised for the sale of her house in Cowdenbeath, Fife.
During a two-year police inquiry, codenamed Operation Reticulate, 48 properties were investigated after frauds were believed to have taken place between April 2008 and November 2012, although only 29 properties were named on the indictment.
Under the scam, the homeowner's title deeds were transferred without their knowledge to Edwin's family members and friends.
Targeting people under financial pressure, he placed adverts under the name Property Solutions and Homesale Solutions to attract business.
The BBC reported that Edwin, operating under a false name, would offer to help them with their financial difficulties, in the form of a loan or leaseback agreement, but actually conned them into signing contracts transferring ownership of their property to others.
His victims thought they were just releasing equity in their homes unaware they had signed away their houses until they were told by police officers.
Police Scotland say that more than 200 officers investigated the crimes which involved mortgage fraud, property fraud and money laundering.
Edwin, who drove a yellow Bentley and holidayed in Dubai, would often use a false name to raise mortgages against the properties.
Some victims were unwell or bereaved with one man telling police how the McLarens travelled to the Beatson Cancer Centre in Glasgow to get him to sign over his marital home.
The Daily Express reported that Detective Superintendent Andy Lawson said the case was "one of the largest, most complicated property fraud investigations ever carried out in Scotland" adding "these are heartless individuals, driven by greed."
Lord Stewart deferred sentence on the McLarens until next month as Edwin was remanded in custody. Lorraine has been released on bail.