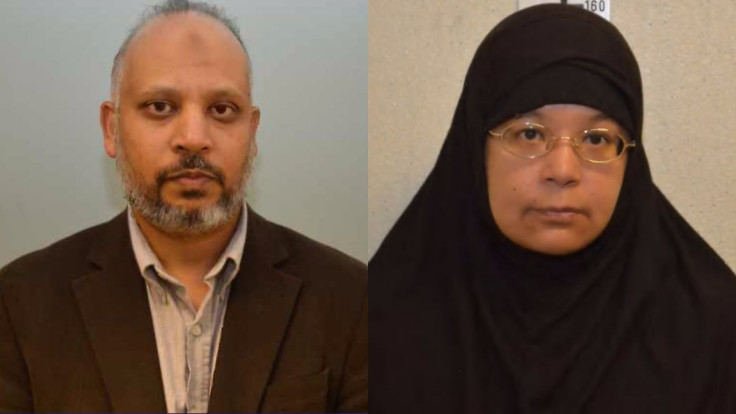 A husband and wife have been jailed for four years between them after sending their nephew money while he was fighting for Islamic State (Isis) in Syria.
Mohammed and Nazimabee Golamaully, from Mitcham in south London, were caught by counter-terrorism police after transferring £219 to an Isis courier in August 2014.
They intended the money for their jihadi nephew Zafirr Golamaully, who had travelled from his home in Mauritius to join the terrorist group in March 2014 after pretending to study nursing in Turkey.
Zafirr gained notoriety last year after tweeting the prophetic message, "snail-eating people", days before the Charlie Hebdo massacre in Paris. Moments after the attack he taunted the victims, saying: "You heard it here first. Snaileaters ate lead."
His uncle and aunt knew he was fighting the Kurdish rebel group PKK when they sent the money by Western Union. The transfer was done without the knowledge of his parents.
Mohammed also sent secret messages encouraging Zafirr to "eradicate" the PKK, praising his efforts as an "Islamic obligation", and urging Zafirr's sister, Lubnaa, to join her brother in Syria, the Evening Standard reported.
The hospital worker even reportedly asked Lubnaa to send pictures of dead children to her mother to convert her to their radical beliefs.
The pair pleaded guilty to one count of fundraising contrary to the Terrorism Act 2000 and were sentenced at the Old Bailey on Tuesday (22 November).
Judge Anuja Dhir QC said Mohammed was a "dedicated extremist" at the time of the offence, and that his wife had acted under his instructions.
"It's a worrying feature of this case that an intelligent and well respected family man who was regarded as a good neighbour, compassionate work colleague, and loving parent could behave in this way and hold the views you undoubtedly have," she told him.
Mohammed, 48, of Middle Way, was sentenced to two years and three months in prison. Nazimabee, 46, of the same address, was sentenced to one year and 10 months.
Commander Dean Haydon, head of the Met Police's Counter Terrorism Command, said: "It is clear the couple sent money to their nephew in the knowledge it assisted him to continue his terrorist activity.
"Whilst the sum may appear relatively small we cannot ignore the fact that any amount of cash sent to terrorists is money which is enabling them to further their hatred and carry out attacks."