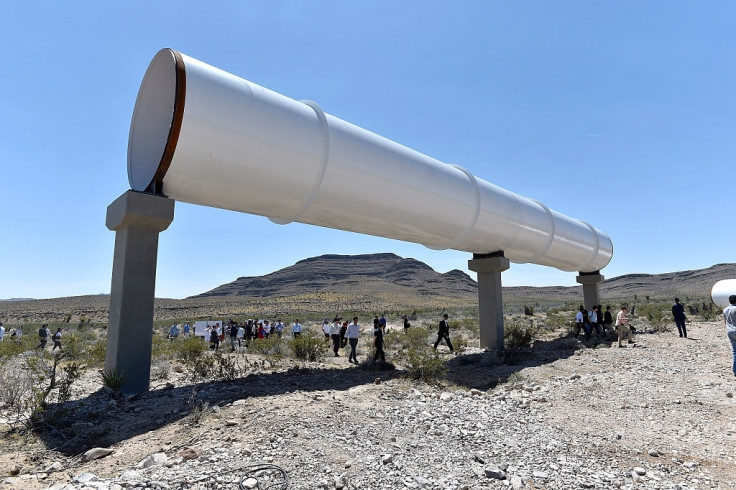 India will see the development of high-speed Hyperloop Transport system, which would connect cities of Amaravati and Vijaywada in the southeastern state of Andhra Pradesh.
The 27-mile loop, which is estimated to turn a long 70-minute journey into a quick 6-minute ride, will be constructed by Dirk Ahlborn's crowd-sourced company Hyperloop Transportation Technologies (HTT). The state's economic development board was in talks with HTT for this project since December 2016 and has finally managed to iron out a deal.
The development of the near-supersonic transport system will be conducted in two phases. The first phase will see all feasibility studies and route planning, while the second will see the actual construction of the Hyperloop system.
Hyperloop transport, Elon Musk's brainchild, works on the idea of magnetic levitation in which a pod full of people is propelled through a low-pressure transit tube at near supersonic speeds (600-700mph).
HTT, which already plans to build loops in South Korea, Slovakia, and Abu Dhabi, will work to turn this vision a reality for Indian travelers.
The company has not revealed the exact speed of the transport system and what measures will be taken to ensure passenger safety.
Phase I Starting In October
HTT has also not detailed the exact timeline for the construction work. But, the company says the first Phase will take six months after kicking off in October 2017. It has also noted the transport system is expected to create as many as 2,500 jobs in the Indian state.
Along with economic boon, the transport system will also establish Andhra Pradesh and Amaravati as a tech hub. "HTT's transportation platform will enrich the IT infrastructure and ecosystem of Andhra Pradesh to a large extent," said Nara Lokesh, Cabinet Minister for Information Technology, Panchayati Raj and Rural Development for the State of Andhra Pradesh.
The Hyperloop transport system will be developed under public-private partnership model. The press release from HTT mentions funding will come "primarily from private investors," but neither party has detailed the actual finances involved in the partnership.
HTT is not the only player racing to get the transport system up and running. Hyperloop One has already tested its 28ft pod in a test tube in Nevada, achieving speeds up to 192mph, while Musk is also building his own Hyperloop via the Boring Company and testing design of Tesla/SpaceX's "pusher pod".
IBTimes UK has reached out for comment on the development of the new transport system and will update this story as soon as we hear back.