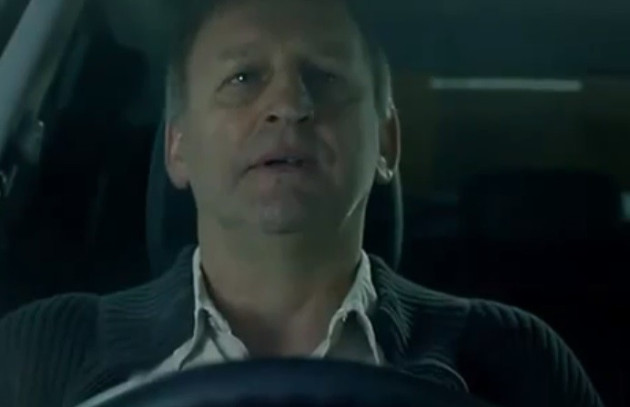 Car manufacturer Hyundai has pulled one of its adverts in the face of huge criticism about its lighthearted portrayal of a suicide attempt.
The online commercial featured a man attempting to kill himself in his garage by filling it with toxic car fumes but he was ultimately thwarted because the ix35 car emitted only water vapour - one of its main selling points.
The advert was available online for a week and had been praised by some media. The Guardian featured it on its weekly 'best adverts of the week' roundup, describing it as a "risky viral".
The Drum media and marketing website added that the campaign was "bound to put the cat among the pigeons but even its harshest critics won't be able to deny that it manages to communicate its message".
The advert, entitled Pipe Job, attracted huge criticism following an open letter from Holly Brockwell, a freelance advertising creative from London whose father died in similar circumstances to the man in the advert.
In a blog post, she wrote: "As an advertising creative, I would like to congratulate you on achieving the visceral reaction we all hope for. On prompting me to share it on my Twitter page and my blog, I would not like to congratulate you on making me cry for my dad.
"When your ad started to play I began to shake. I shook so hard that I had to put down my drink before I spilt it. And then I started to cry."
She added: "Surprisingly, when I reached the conclusion of your video, where we see that the man has in fact not died thanks to Hyundai's clean emissions, I did not stop crying. I did not suddenly feel that my tears were justified by your amusing message. I just felt empty. And sick. And I wanted my dad.
Brockwell ended the letter by saying: "So I'd like to ask that next time you want to tell the world about a new innovation in car design, you think about it for a little bit longer. Think about me. Think about my dad. And the thousands of other suicide victims and the families they left behind."
Following the outcry, a Hyundai spokesperson said: "Hyundai understands that the video has caused offence. We apologise unreservedly. The video has been taken down and will not be used in any of our advertising or marketing."
If you have been affected by issues raised in this story, please call the Samaritans in the UK on 08457 90 90 90 or visit a local Samaritans branch.