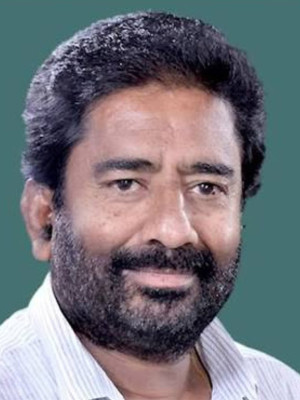 An Indian MP has drawn widespread condemnation after he attacked an Air India steward with his slipper – 25 times.
Ravindra Gaikwad, a lawmaker for the Hindu nationalist Shiv Sena party, was travelling to New Delhi on Air India flight AI 852 on Thursday (23 March) morning on an open business class ticket.
According to The Hindu newspaper, however, the flight had been changed to an all-economy one and Gaikwad's staff had reportedly received prior notification. The change appeared to have incensed Gaikwad, who first complained to an air stewardess before getting into a row with a senior staff member.
The real drama would unfold at around 10am local time (4.30am GMT) at the Indira Gandhi International Airport in the Indian capital.
"When the flight landed at Delhi, the MP refused to deboard and that's when some of our senior staff went to the aircraft to talk to him," an unnamed airline official was quoted as saying by The Hindu.
The MP from Maharashtra then allegedly shoved the 60-year-old Air India employee before hitting him with his footwear. Speaking to TV channels, an unrepentant Gaikwad admitted to assaulting the staffer, but insisted that he is the one who should receive an apology.
"Yes, I beat him with my sandal 25 times. Should I tolerate abuses just because I'm an MP?" Gaikwad demanded.
"I can try to make someone understand something 10 times, but if they don't, then I will beat them. It is the airline that is at mistake and they should apologise to me," he added.
Clarifying what took place, an Air India spokesperson said: "The Shiv Sena MP was travelling on Air India flight 852 Pune-Delhi. It was a full economy class flight.
"He was holding a business class open-dated ticket. He wanted to travel to Delhi and our staff informed him that he has an open-dated ticket.
"The staff clearly told him that it's an economy class plane and he didn't mind. But after landing in Delhi, he was not deboarding the plane.
"Our airport staff requested him to deboard but he, instead, showed disappointment over not getting a business class seat, started hitting them with his slippers. We are investigating the matter."
Gaikwad's actions were strongly condemned by social media users and politicians, who called for action to be taken against him.
Minister of State for Civil Aviation Jayant Sinha posted on Twitter: "Unruly behaviour and violence on our aviation network is regrettable. Each such incident will be investigated and appropriate action taken."
Gaikwad was reportedly blacklisted by Air India after the assault.
In 2015, a fist-fight broke out between two Air India pilots in the cockpit following a dispute.