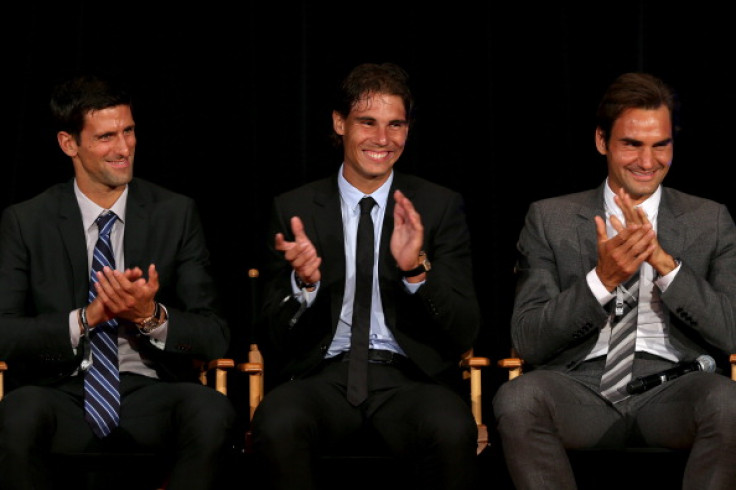 Rafael Nadal believes he would have been the world top ranked men's singles tennis player more often if he had played in a different era and not alongside Roger Federer and Novak Djokovic.
The Spaniard has spent 141 weeks as the world number one during his career thus far, while he has been the world number two for over 250 weeks. Federer first and then Djokovic have been his main rivals for the top ranking in the last 13 years.
Nadal became world number two for the first time in 2005 after winning the French Open for the first time, but had to wait until 2008 to achieve the top ranking on the ATP Tour and end Federer's four-and-a-half year reign at the top.
Despite the intense competition among the trio, the 14-time Grand Slam champion revealed that he enjoyed the rivalry with the Swiss ace and the Serb as they also built a relationship off the court. Federer, Djokovic and Nadal can without doubt be considered among the greatest. Their dominance is such that they have won 44 of the last 57 Grand Slam titles among them - Federer (18), Nadal (14) and Djokovic (12) - starting from the Swiss ace's first Wimbledon title in 2003.
"There are good parts of playing in the same era with such good players and there are bad parts too," Nadal said, as quoted by tennisworldusa.org. "We had some very tough years in terms of competition. I was World No 2 with many points, and in other eras I could have definitely been No 1. That's the bad thing."
"The good thing is that I had two very special rivalries with Federer and Djokovic. I feel very lucky for it, we enjoyed and there was also an interest beyond tennis," the nine-time French Open champion added.