'I do not smoke weed': Cardi B claims she was kicked out of New York Hotel by 'racist' cops
Cardi B shares her side of the story after being kicked out from Hilton Albany hotel.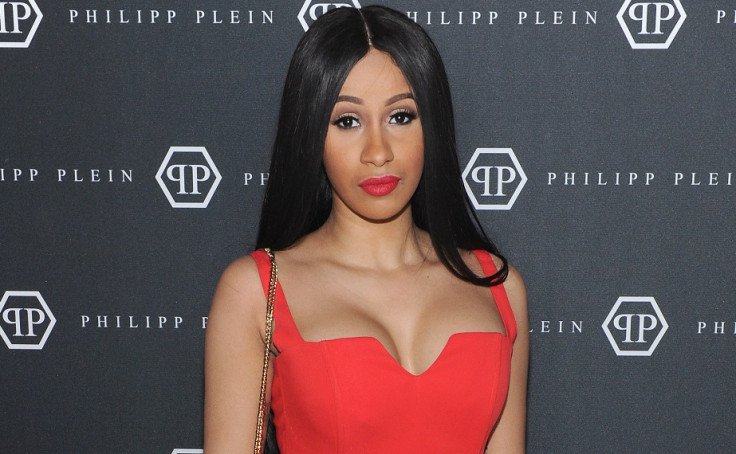 Cardi B has spoken out about getting ejected from a hotel in New York. According to TMZ, the rapper was asked to leave the Hilton Albany hotel on Saturday (21 October) night by staff, who accused her camp of "partying" loud and smoking weed.
In a video first posted by TMZ, the rapper can be heard calling hotel security "racist motherf***ers" in the lobby of the Hilton Albany as she was escorted off the hotel by police. Cardi took to Instagram on Sunday (22 October) to share her side of the story in a series of videos, which were later deleted.
The Love And Hip Hop New York star is seen saying in the since-deleted clip, "You wanna know something. Albany is known for being racist. Every single time niggas from New York get locked up and get sent upstate, they are always complaining about COs beating them. I really experienced that shit yesterday."
The 25-year-old performer added, "The cops came in the middle of the night, knocking on my manager and my door, talking about that we were smoking weed and we gotta get kicked out. Now, if you know me, I don't even talk about smoking weed because everybody knows that I do not smoke weed."
The rapper, who revealed that she has been very sick for several days and claimed she hasn't smoked in years.
"The last time I smoked weed, I was 21. I tried to take a pull when I was around 23, and I was so paranoid I was freaking out. I don't like it."
She vented out, adding, "That's just not my choice of s**t. I drink a lot of beer and when I get real freaky I'll take some pills, other than that, that's just not my style."
The Bodak Yellow singer went on to make several additional allegations of racism against the police and the hotel, adding, "I really don't want to be the one that pulls the race card, like, 'Oh, they did that because they're racist.' But that is the only explanation that I could f**king' find."