UFC light heavyweight champion Daniel Cormier claims he does not need a rematch with Jon Jones anymore.
The duo have arguably the biggest rivalry in the sport today as Jones delivered Cormier's (19-1 record in MMA) only loss via unanimous decision when they met in January 2015 at UFC 182.
Jones (22-1 record in MMA) was later stripped off the title and suspended for a hit-and-run incident before Cormier became the new light heavyweight champion in his absence.
When Jones returned in 2016, an injury to Cormier saw their rematch get postponed from UFC 197 to UFC 200, however, Jones was later pulled from the main event for an anti-doping violation and suspended yet again.
With the suspension of "Bones" ending in July 2017, it is expected that he will face Cormier for the title — provided there are no more mishaps — in a rematch that has been over two and a half years in the making.
"DC" has been wanting to get revenge on Jones for a while now, however, after successfully defending his title against Anthony "Rumble" Johnson at UFC 210, he has changed his tune.
"I've got to the point in my life where I'm like, this guy [Jones] has no control over me," Cormier said, as quoted on The MMA Hour. "This guy has no control over me anymore. Like, if he can't never go back and fight me, that's on him.
"I've got three UFC gold titles. I've got everything else. I've got my family, I've got my money, I've got everything — I've got my job for the future. I don't need that guy."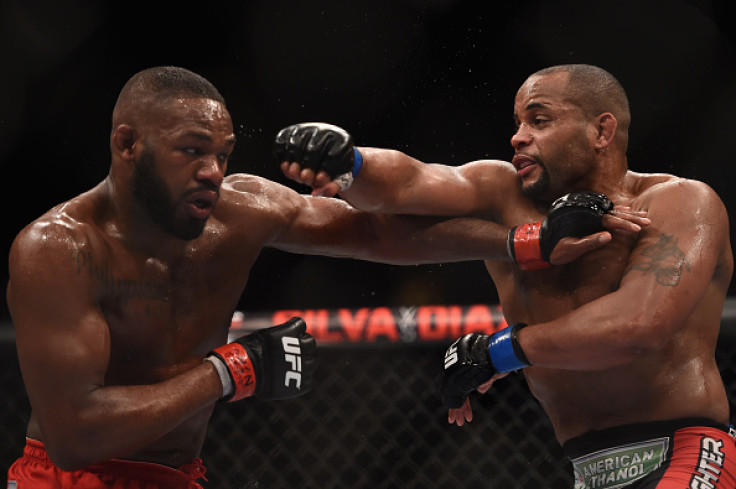 The 38-year-old also added that Jones needs the rematch more than him as the past few years have seen his legacy take a hit, while Cormier has gone on to win UFC gold and remain active by defending his title.
"That guy needs to fight. That guy needs to come back and fight me. Because this thing doesn't define who I am as a human being. I think Jon Jones, he needs to be Jon Jones the fighter, because there is nothing else," he said.
"If you take away Jon Jones the fighter, what is there? Jon Jones the college drop out? Jon Jones the guy that actually ran over some chick in his vehicle? Who is he? He needs this to define him. You strip away everything else ... there's layers to who I am. So he needs this more than me. I don't need him anymore."