I need backup! Officer up a tree!: Cops suspended after eating 'marijuana edibles' on duty
Toronto constables Vito Dominelli and Jamie Young will face force's Professional Standards Unit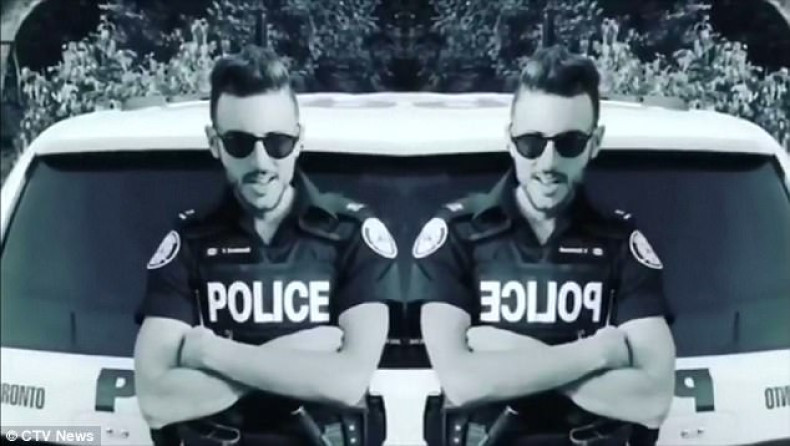 Two Toronto Police officers who called headquarters for backup after allegedly eating marijuana edibles have been suspended from their duties.
Constables Vito Dominelli and Jamie Young from Toronto's 13 Division had been on plainclothes' surveillance in the Canadian city's north end around 1am on Sunday (28 January).
But then one officer sent a distress call saying he felt like he was going to pass out, adding his partner had left their vehicle. The policeman in question was later understood to have been found up a tree.
Backup from a nearby division was dispatched to help the pair. But in a night fraught with incidents, a female officer responding to the call slipped and hit her head on icy road and was taken to hospital with concussion.
Both male constables have since been suspended with pay, pending an investigation by the force's Professional Standards Unit, reported broadcaster CTV News.
Mike McCormack, the president of the Toronto Police Association, declined to comment on the circumstances of the incident until "that investigation is complete".
Police investigators are looking into whether the constables got hold of the marijuana products during a raid on a pharmacy in the area. It is unclear whether the marijuana was contained in pot cakes, or lollipops known as Giggle Sticks which sell for C$8 each.
Constable Dominelli has a large social media following where he engages in several hobbies, like lip-synching to r&b hits and taking candid photos in his uniform. But since the incident his Twitter profile has been deleted while his Instagram account is now set to private.
McCormack said his association had some concerns over some officers' social media presence.
He said: "I am always concerned when something belittles what we do in policing and doesn't represent us in the right light. I don't want the public to be under the misconception that we have a bunch of officers who have nothing to do but use social media."