The eldest son of 13 siblings rescued from the Californian 'House of Horrors' excelled at college for years but never told fellow students what was going on at home.
The son, now aged 26, attended Mt San Jacinto College between 2014 and 2016. He was dropped off at school by his mother Louise Turpin, who stands accused along with her husband David Turpin of torturing their 13 children . None of the children has been named.
Despite the alleged abuse, which was said to include the children being starved, chained to their beds for months at a time and only allowed to shower once a year, the eldest son was allowed to leave home to attend the community language college.
He earned As in many subjects including algebra, guitar and public speaking and was on the president's honour roll in 2015 and 2016, according to a school transcript obtained by ABC News.
Riverside County District Attorney Mike Hestrin described how Louise Turpin would wait outside the classroom for her son to finish before taking him back to the house in Perris.
During his time at school, the student gave no indication about what was happening at his home. Gale Kelley, a trainer for the International Association of Trauma Professionals, said that was understandable.
She told CBS: "They were born into this. This was normal for them. Some of them may not even realise they've been abused.
"These children have been living in isolation so they only know what they know.
"We don't know what kind of duress they were under as far as threats. They're still seeing the world through the eyes of a scared little kid who is in constant danger."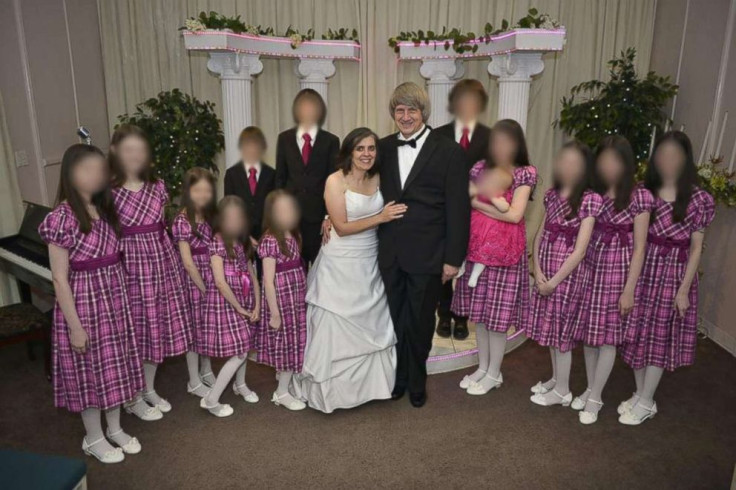 It has been revealed that many of the children were home-schooled by their 57-year-old father who was listed as the private home school's principal.
According to its listing on the Californian department of education website, the Sandcastle Day School had a total of six pupils, one in each of the fifth, sixth, eighth, ninth, 10th and 12th grades. It was first opened in March 2011.
Despite the eldest son's apparent good education, Hestrin said that most of the other children "lacked even a basic knowledge of life".
"Many of the children didn't know what a police officer was," he added.
The Turpins have each been charged with 12 counts of torture, 12 counts of false imprisonment, seven counts of abuse of a dependent adult and six counts of child abuse.
David Turpin was also charged with one count of a lewd act on a child under the age of 14 by force, fear or duress. The pair deny all the allegations against them.