I See a City: Todd Webb's evocative photographs of New York immediately after World War Two
Armed with a large format camera and tripod, Todd Webb walked around New York day and night, in all seasons and weather.
American photographer Todd Webb (5 September 1905 to 15 April 2000) was best known for documenting everyday life and architecture in cities. A new book – I See a City: Todd Webb's New York – presents his exploration of New York in the years following World War II. Buildings, signage, vehicles, crowds, isolated figures, curious eccentrics, odd corners, windows, doorways, alleyways, squares, avenues, storefronts, uptown, and downtown, from the Brooklyn Bridge to Harlem.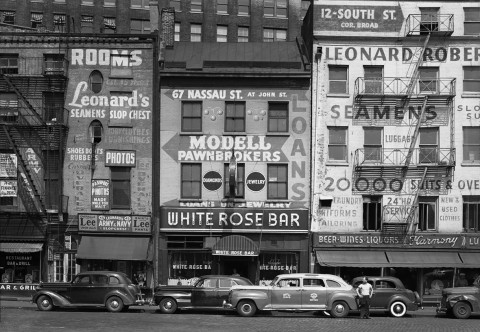 After losing all his money in the Crash of 1929, Webb spent the years of the Great Depression trying to earn a living as a gold prospector and fire ranger in California. He moved to Detroit in 1938 and bought a camera, becoming fascinated with photography and completing a 10-day workshop with Ansel Adams. After honing his skills as a Navy photographer in the South Pacific during the war, Webb moved to New York in 1946.
Armed with a large format camera and tripod, Webb walked around New York day and night, in all seasons and weather, engaging with the people and the landscape surrounding him. Webb loved to work at street level giving him a more human vantage point.
He captured a city of contrasts – Midtown skyscrapers, storefronts, signs welcoming servicemen back from the war, food vendors and open air markets, bustling street life in the Bowery, Harlem near 125th Street, old ethnic enclaves in Lower Manhattan and the elevated train tracks along Third Avenue (known as the El).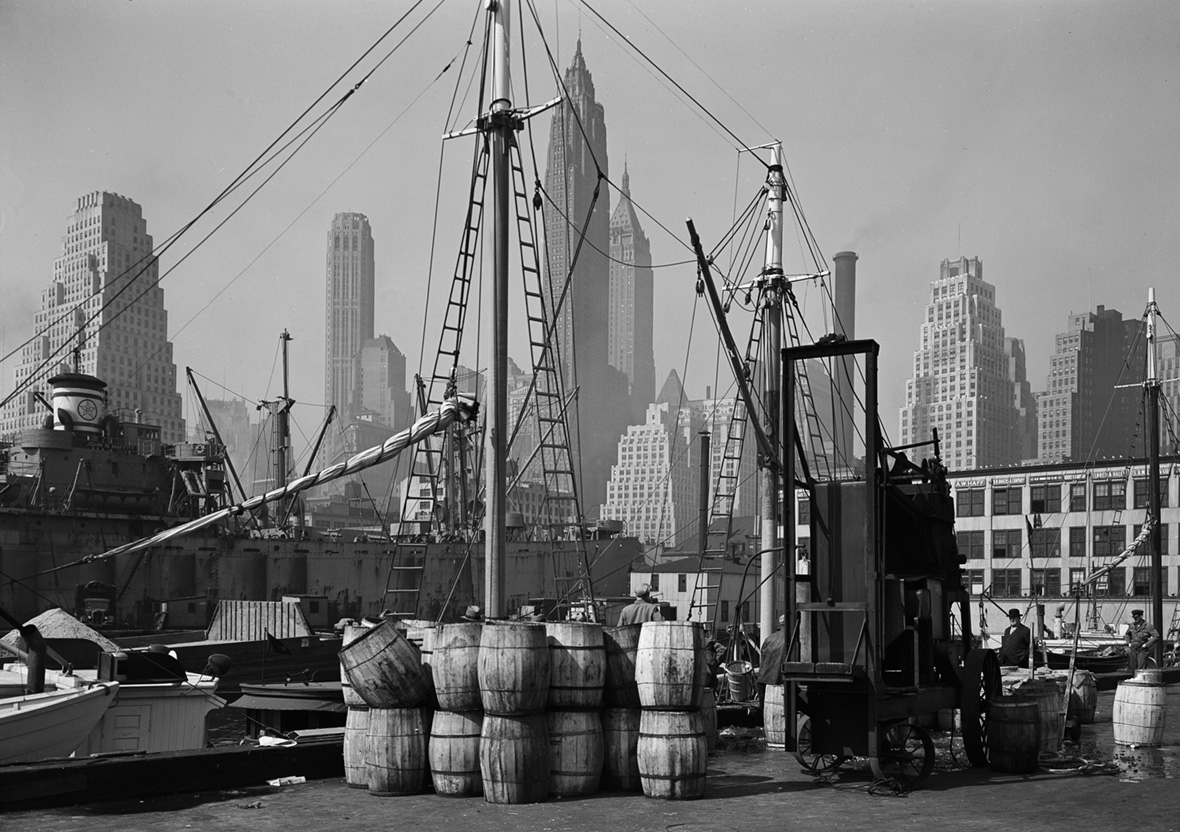 I See a City includes essays by Sean Corcoran, the Curator of Prints and Photographs at the Museum of the City of New York, and Daniel Okrent, an American writer and editor. On Webb's special affection for the Third Avenue El, a popular location for mid-century movies, including the 1948 Jules Dassin film, The Naked City, Okrent writes: "In Webb's pictures, the El itself is an actor, playing both leading and supporting roles. Simultaneously shadow and substance, vertical and horizontal, populated and empty, it was an ideal foil for Webb. Originating at Gun Hill Road in the Bronx, it crossed into Manhattan near East 129th Street in Harlem and rumbled downtown to South Ferry, along the way affording the photographer a constantly changing set of moods: romance, mystery, muscular commerce, essences of noir – even, as unlikely as it seems for so ungainly a creature, a facsimile, at least, of streamlined speed as the train charged around the curve near the Fulton Street station."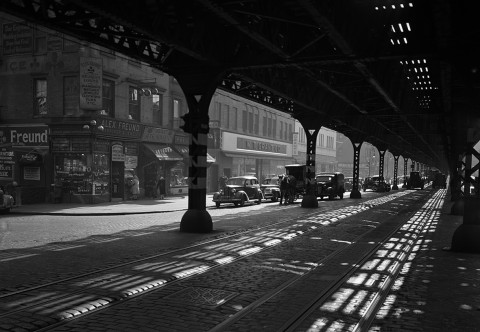 His work is clear, direct and layered with light and shadow, capturing the soul of New York's distinct neighbourhoods shaped by the friction and frisson of humanity. His best photographs, according to New York Times art critic Charles Hagen, contained the "simple geometries of urban architecture" in a "simple elegance". Todd Webb's photographs have been displayed in many major museum collections including the Museum of Modern Art in New York, and the National Gallery of Art in Washington, DC.
The book is edited by Betsy Evans Hunt, the executive director of the Todd Webb Archive. The goal of the archive is to continue to educate the public about Todd Webb and his work. For more information about the artist, visit www.toddwebbarchive.com.
I See a City: Todd Webb's New York is published by Thames & Hudson, 21 November 2017. Contains 176 pages and 150 black-and-white photographs.