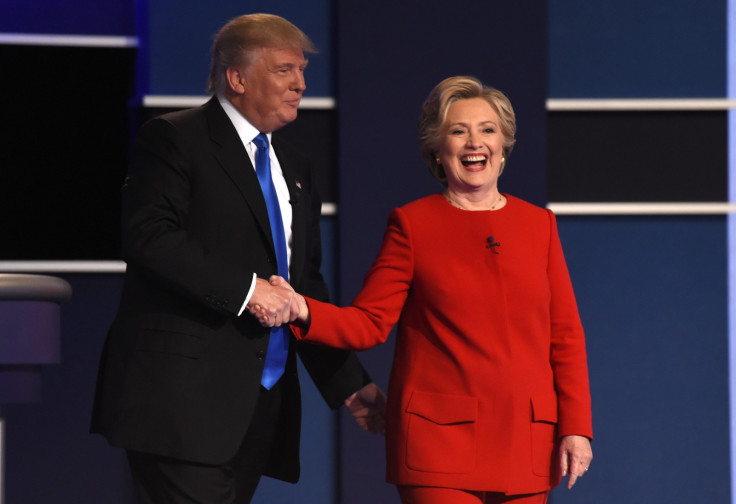 Saturday Night Live kicked off their latest season on 1 October with a spoof of the presidential candidates' debate. The show got the highest ratings in the past eight years and one of those in the audience happened to be the woman being spoofed – Hillary Clinton.
The Democratic nominee told Extra! that she enjoyed watching Alec Baldwin play Republican candidate Donald Trump and Kate McKinnon take on her role, sporting a red pant suit. "I'll tell you when Kate McKinnon came out with the walker, I thought I was going to fall off my chair. She makes me laugh anyway, she is so funny just naturally," Clinton said of the comedienne's Willy Wonka routine at the start of the debate skit.
As for Baldwin's routine, she thought it was right on the mark "Perfect. I can't wait to see what else they're going to do," the former secretary of state mentioned. "His look, his scowling, his staring down then muttering his response, he was perfect. I don't know who is going to show up at the next debate Sunday night."
The 68-year-old has also appeared on SNL and in October 2015 played a bartender and gave herself (played by McKinnon) a pep talk in the skit. Clinton said that while she does not have the time to go on the show again until after the elections, she would not mind another opportunity.
"We have a lot of ground to cover in the next 35 days, but I'm always up for standing around the bar," she said.
Watch the SNL skit on Trump and Clinton below: