Friends star Maggie Wheeler says reunion episode of hit show is 'unlikely'
The 55-year-old played Chandler's girlfriend Janice in 20 episodes.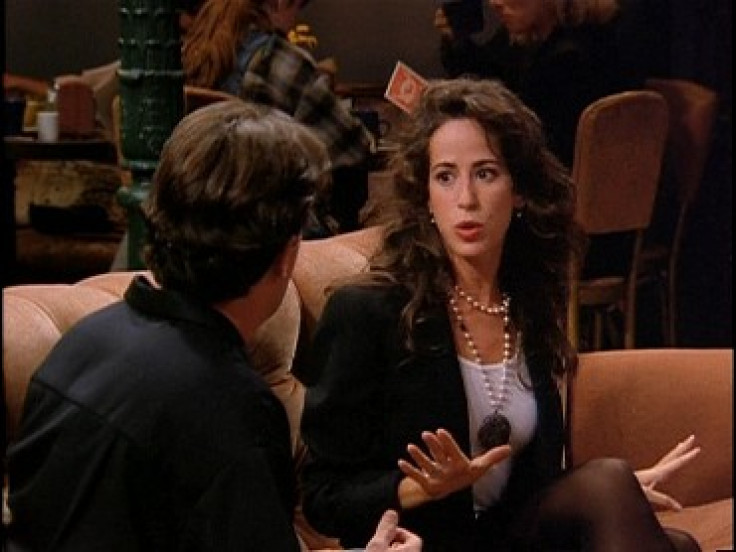 The actress who portrayed the annoying girlfriend of Chandler Bing in Friends has said despite the rumours, any chances of a reunion of the hit show are slim. Maggie Wheeler played Janice Litman in over 20 episodes during the 10-year run of the popular TV series and was renowned for her annoying laugh and the catchphrase "Oh. My. God".
But 22 years on from her first appearance, the 55-year-old told Today Extra on Wednesday (5 October): "I think a reunion in many ways would be great fun and a wonderful celebration but it is unlikely to happen. I think we will have to just keep watching and imagining how this whole thing would be spun out if we had the chance to do it today," she added.
The actress said that long after the show ended, she remains closely associated with Janice and is frequently stopped by fans and asked to demonstrate the quirky character's unmistakable laugh.
"I still get recognised and I do mimic Janice if people ask me. It is an incredible thing to be a part of, so yes I am happy to laugh for the passers-by," she explained according to Mail Online. "I have people come to me all the time and tell me Friends got me through this, it got me through this illness, got me through my divorce, got me through this hard time."
During an interview with ITV daytime show This Morning in August 2016, the actress revealed that while Janice became a regular fixture on the show, she was initially only intended to make a one-off appearance.
"It was supposed to be a one shot thing, but I think I was in 22 or 23 episodes over 10 years," she said. "It was a joyous experience."
In January this year, reports that the cast were to reunite for a TV special sent Twitter into a Friends frenzy. Jennifer Aniston, David Schwimmer, Courteney Cox, Matt LeBlanc, and Lisa Kudrow regrouped for a two-hour NBC special to honour one of the show's directors, James Burrows. However, Matthew Perry was absent as he was performing on stage in London at the time.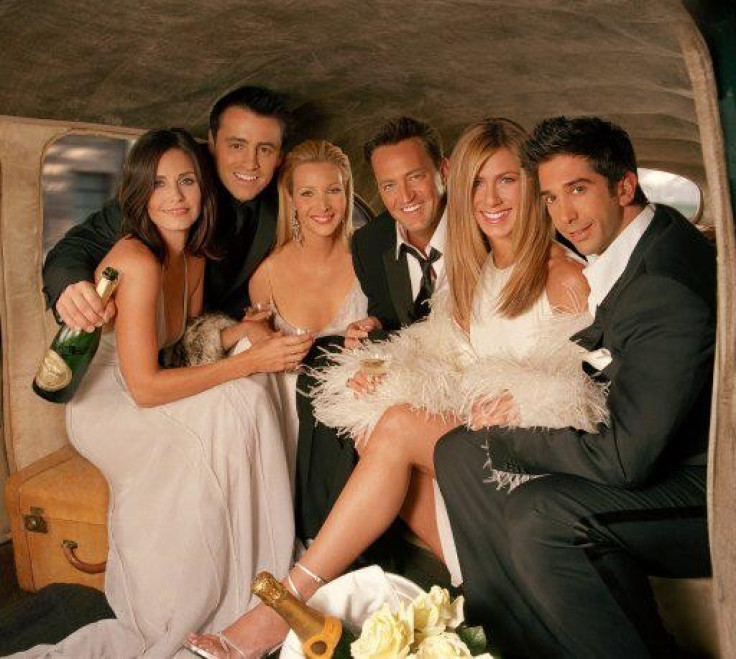 Fans of the series have been lobbying for a reunion episode or a Friends movie to discover what happened to Rachel, Ross, Monica and Chandler and Phoebe and Joey as they moved out of the apartments they shared and embarked on life in an altogether grown up world. But the cast have said they would never revisit the show and have rarely been seen together since the series ended.
In July, Matt Le Blanc who played Joey Tribiani, scotched the rumours of a reunion explaining: "As far as a reunion project, that's just not in the cards. I think that show was about a finite period in your life - after college and before you start your family where your friends are your family - and that's what that show was about.
"So to go beyond that doesn't feel like you'd do justice to that. I liken it to that saying that the book is always better than the movie. I think it's best to imagine what those characters are doing now versus to see those characters. No one wants to see us in our 40s (laughs). Joey's still struggling as an actor. It'd just be sad," Le Blanc added.
In April, Courteney Cox, who played Monica Geller in the show, also insisted that there was little chance of the cast coming together for a reunion episode. She told David Letterman: "It's not going to happen."
© Copyright IBTimes 2023. All rights reserved.