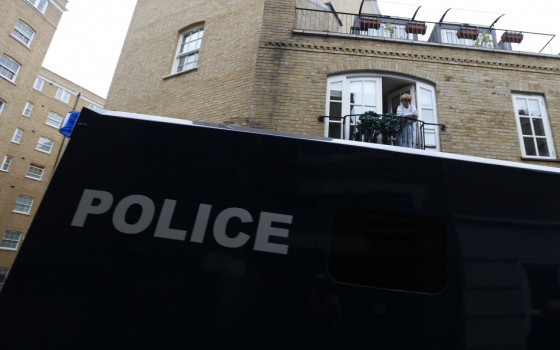 A man who killed his estranged wife by staging a car crash has been jailed for life.
Former pilot Iain Lawrence was convicted after a three-week trial, during which he repeatedly insisted the death of his 47-year-old wife Sally was accidental.
However the court finally agreed with the prosecution that Lawrence, a father of three, deliberately veered off a country road and into a tree to kill his wife, who was sitting in the passenger seat.
The court heard that Mr Lawrence assumed the brace position prior to the collision, having previously checked that the passenger seat airbag in his Peugeot 406 estate was not working.
Leciester Crown Court found the 53-year-old guilty by a margin of 11 to 1, and sentenced him to a minimum of 24 years in prison.
'He was squeezing his eyes shut'
The Lawrences were going through a divorce at the time of the collision, and it is believed they had a heated argument over their financial settlement the night before the crash.
During the trial Mr Lawrence insisted that his relationship with his wife was perfectly amicable. However the prosecution suggested jealousy may have led him to kill his wife; it was revealed that Ms Lawrence had been having an affair, although her husband claimed he only found out about this after the trial.
Evidence from the crash scene suggests Mr Lawrence drove into the tree at high speed. PC Tim O'Donnell, the first officer at the scene, informed the trial that he had found the car's speedometer stuck at 52mph.
Retired firefighter Peter Hawkins, who also arrived on the scene minutes after the crash, told jurors it appeared Lawrence was trying to squeeze his eyes shut, feigning unconsciousness.
Lawrence maintained that he crashed the car because his right leg had gone into "full blown" spasm while his left leg had gone numb.
Judge Justice Leggatt condemned Lawrence, who has a young son, for a "vile crime" which has robbed his children, one of whom is very young, of their mother.
A statement from Ms Lawrence's family, read out after the trial, described her death as a tragic waste.