According to Goodreads, the top three books published in 2001 by reader reviews were Atonement by Ian McEwan; The Shadow of the Wind by Carlos Ruiz Zafón; and American Gods by Neil Gaiman.
Perhaps unsurprisingly, the most controversial book of that same year didn't even make the top 100 list: one written by the child-killing Moors Murderer Ian Brady.
Brady died aged 79 in a prison hospital on 15 May after a terminal illness. He had been locked up for 51 years, much of that time in a high-security psychiatric hospital, after his 1966 conviction alongside fellow Moors Murderer Myra Hindley for the brutal slaying of five young victims aged 10 to 17. He also sexually assaulted his victims and recorded their suffering on tape.
Published by Feral House, The Gates of Janus: Serial Killing and its Analysis by the 'Moors Murderer', the book is Brady analysing the crimes of other serial murderers, including the Yorkshire Ripper, Peter Sutcliffe.
According to the synopsis, the book is "both psychological and philosophical; it does not, in any sense, glorify his and Hindley's crimes but presents a fascinating look into the mind of a murderer".
The book's concept was developed by crime writer Colin Wilson and the idea pitched to the American non-fiction publishing house Feral House, owned and run by Adam Parfrey, who gave the nod.
Feral House says it publishes "high-quality books on forbidden topics" and was once praised by the late science fiction writer JG Ballard. Brady was paid a $5,000 advance for his writing, which was given to his mother, then in her nineties.
"Books have been released throughout the history of publishing from people responsible of committing terrible acts," Parfrey told IBTimes UK. "Somehow this is fine if your name is Henry Kissinger or George W Bush. So is it supposed to be worse to publish a book by a murderer if he isn't an important enough individual?"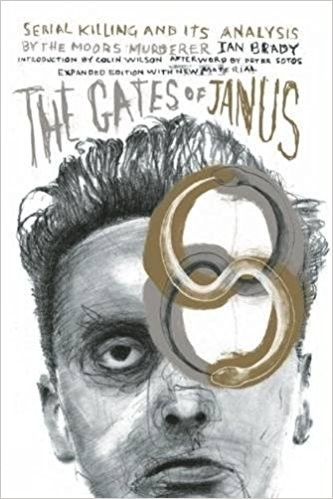 There was a temporary High Court injunction issued in September 2001 on the book's publication in Britain. Ashworth Hospital, where Brady was held, applied for the ban over fears it would breach patient confidentiality. The contents of the book did not, so the injunction was soon lifted.
Brady was well-known for his manipulative tendencies. He tried to secure in the courts his transfer to an ordinary prison by claiming he was not mentally ill so he could starve himself to death. Nurses in secure mental units must force-feed those who refuse to eat. He lost his case.
Parfrey said when he first heard the news that Brady was on his deathbed, he thought it was another ploy "for him to get more indulged treatment from the hospital he was in".
Brady's book has gone through several printings, Parfrey said, but it is "definitely not our best-selling" product. "There is always a small spike in sales whenever someone's passing draws the attention of the press," he said, suggesting there may be an uptick now Brady is dead.
What surprised Parfrey about Brady's book was his "fairly extensive knowledge of murderers and their acts. Also his writing ability."
The most interesting thing about Brady's letters to Feral House - published in a later edition of The Gates of Janus - were "his false stories, such as coming to the United States in his teenage years", Parfrey said.
Asked to sum-up his view of Brady as a person, Parfrey is withering: "Narcissistic, demanding, not an extraordinary individual."
Writing in the Daily Mail after Brady's death, Colin Wilson, who wrote the introduction to The Gates of Janus, said: "Although Ian Brady was a 'monster', I felt he should have been allowed to end the misery and futility of his totally wasted life... A truly moral society would recognise that very little purpose is served by keeping such a man inside.
"By doing so leaves them as the object of target-practice for other bloodthirsty prisoners and a psychotic maelstrom of their own suicidal fantasies. I am convinced that hanging Ian Brady would have been more humane."