Rugby Football Union chief executive Ian Ritchie is hoping England Rugby 2015 head Debbie Jevans can replicate the sporting experience created at the London 2012 Olympic and Paralympic Games for England internationals and the upcoming World Cup.
Following a successful sporting summer with the London Organising Committee of the Olympic Games, Jevans was appointed as the chief executive of World Cup organisers England Rugby 2015 in September.
Jevans played a vital role in the organisation of the two biggest sporting events ever on British shores, delivering medical and anti-doping programmes, forming venue strategy and liaising with international governing bodies.
And Ritchie, who himself joined the RFU eight months ago, believes the former International Tennis Federation general secretary is a pivotal addition during his tenure and insists she can transfer the success of London 2012 to the World Cup in three years' time.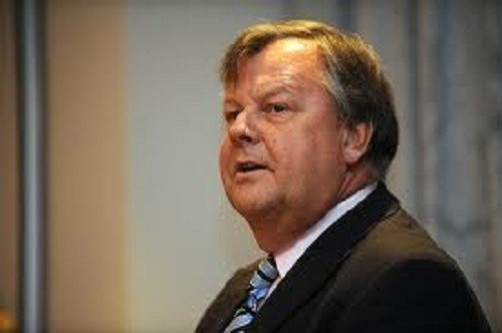 "The key thing was getting Debbie Jevons on board as Rugby World Cup chief executive, I think is a good move, clearly what she did at Locog was fantastic," Ritchie said.
"I think it was directly and highly relevant in what we want to achieve with the Rugby World Cup as well.
"If you go back to what we've got as targets for 2015; 2.9m tickets to sell, getting the right venues sorted, presenting the venues in the right place, engaging with the local communities, getting more volunteers on board; I've just run through a rattle of things there and you could say well that was exactly what Debbie's job was at Locog."
Among the stars of London 2012 were the 70,000 Games Makers, whose vibrant personalities were the main characteristic of the Games venues around the country, and their contribution earned special praise from International Olympic Committee president Jacques Rogge during the Olympic closing ceremony.
For future England internationals and the World Cup in 2015, Ritchie is hoping to mirror the successful impact thousands of volunteers had on the London Games, by introducing rugby's very own Games Makers to improve the sporting experience.
"What we're trying to look at as well is from the moment somebody arrives at Twickenham station to arriving at the ground, do they feel welcome, do they feel embraced?
"We're also looking at the look at feel of what the stadium will be inside as well as outside. I think those sorts of games makers, or whether you call them whatever, I think that side of it worked fantastically well and so how do we engage 82,000 people when they come to Twickenham?
"So I think we're looking at that and working, I think that applies at Twickenham, it should certainly apply to 2015. If anyone knows about that and how they were engaged it's Debbie.
"Twickenham has a series of stewards, I think a fair chunk of them are also stewards at Wimbledon as well so there is a group of that but I think what we definitely need to do is how do we expand that, how do we step it up?
"One thing we have all got to learn from the Olympics is how do you engage better with the people when they come.
"Part of it is that we're investing a lot of it into Twickenham, so we've rebuilt and improved and moved a couple of the bars. We're going to do some more on that and do some more on the digital experience when you come."