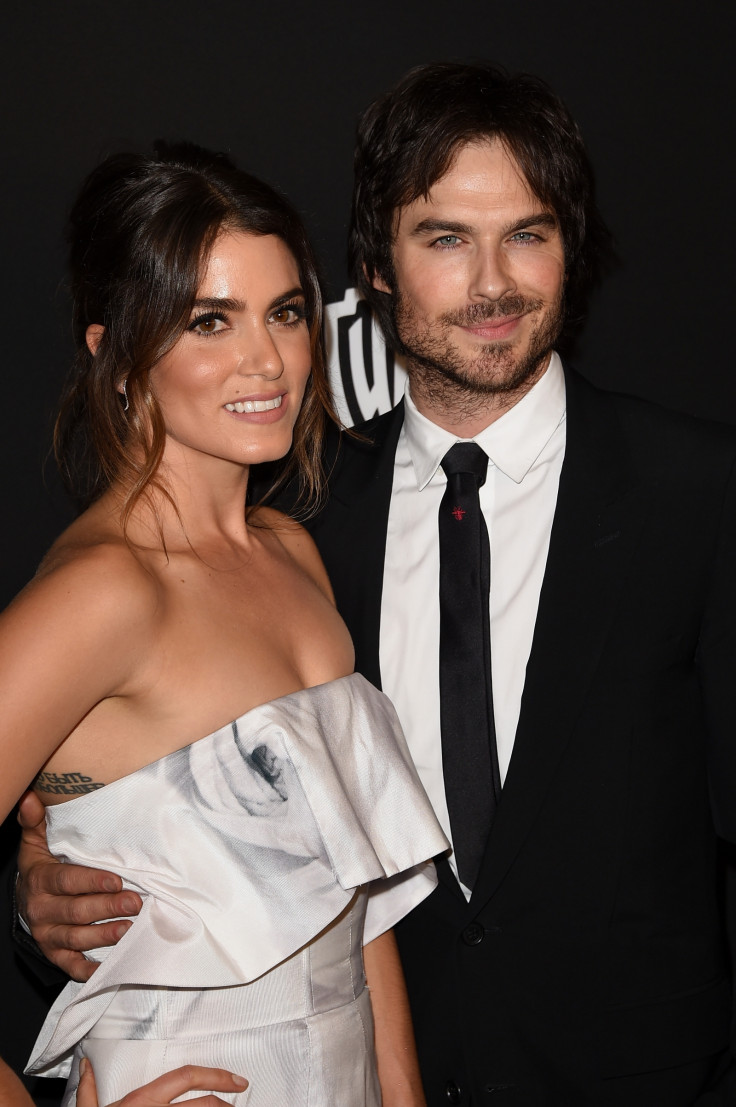 Ian Somerhalder may be happily married to Nikki Reed now, but his friends are worried that their whirlwind romance will not last for long.
Ian Somerhalder married Nikki Reed in a secret ceremony at Tuscali Mountain Inn in California after six months of dating. In fact, the couple got married so soon that friends were convinced Reed was pregnant.
"When the invites went out, friends thought Nikki could be expecting," an insider told OK! Magazine. "But there wasn't a bump on the big day, so you have to assume they were simply in a hurry to spend the rest of their lives together."
Reed married her first husband, American Idol alum Paul McDonald, after dating for only seven months.
"This has Nikki's MO written all over it," the source said. "She jumps headfirst into things and gets caught up in the moment. There are a lot of people who can see this ending in tears."
"She's a heartbreaker who adores those exciting first few months of a relationship, but some folks are questioning whether she truly understands the sanctity of marriage," the source added.
And what makes this situation even more concerning is that Nikki and Ian's ex, Nina Dobrev, who he dated for almost three years, used to be good friends.
Nina didn't take the news about her friend Nikki dating Ian too well either. "The betrayal stung even worse than the split," the source continued. But Nikki seemed to be unconcerned, said the website.
Nevertheless, Reed shared a romantic picture of the newly wed couple who are enjoying their Honeymoon.
Will Nikki Reed and Ian Somerhalder's marriage last? Well, only time will tell.