Ian Watkins Lost Prophets band mates have spoken out about their former front man's crimes.
Watkins was sentenced to 35 years in prison in December 2013 after confessing to conspiring to rape a child, three counts of sexual assault involving children, seven involving taking, making or possessing indecent images of children and one of possessing an extreme pornographic image involving a sex act on an animal.
The 36-year-old admitted to the attempted rape and sexual assault of a child under 13, but pleaded not guilty to rape.
In an interview with The Guardian, Lee Gaze said that Watkins's crimes went undiscovered for so long because "you wouldn't expect a handsome rock star in his 30s to be a paedophile."
His former Lostprophets band mates knew nothing of the abuse and only found out the extent of the abuse the day before the charges went public.
Revealing how the news of his deplorable acts first came to light bass player Stuart Richardson, said: "The next morning, we started reading tweets about what he tried to do. And we couldn't believe it."
Every member of the band, except Watkins has children and it was revealed Stuart's daughter even referred to Watkins as "Uncle Ian".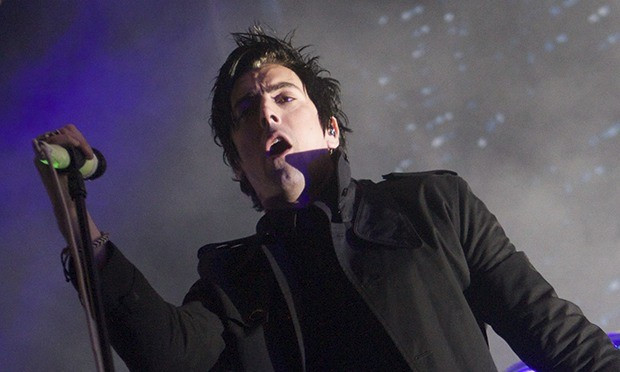 Gaze and Richardson, who have gone on to form a new band called No Devotion, said that following the revelations about Watkins, they can no longer listen to the Lostprophets music.
Gaze said: "I can't [listen to it]. It's tainted, because he was the voice of the band, and it was his lyrics."
Formed in 1997, the band had won six Kerrang! awards, an NME award for Best Metal Act and six Pop Factory Awards.
No Devotion comprise Lee Gaze, Mike Lewis, Stuart Richardson, Jamie Oliver and Luke Johnson with former lead singer of US group Thursday, Geoff Rickly, as their frontman.
They launch their first single 'Stay' later this month and have announced four UK tour dates.