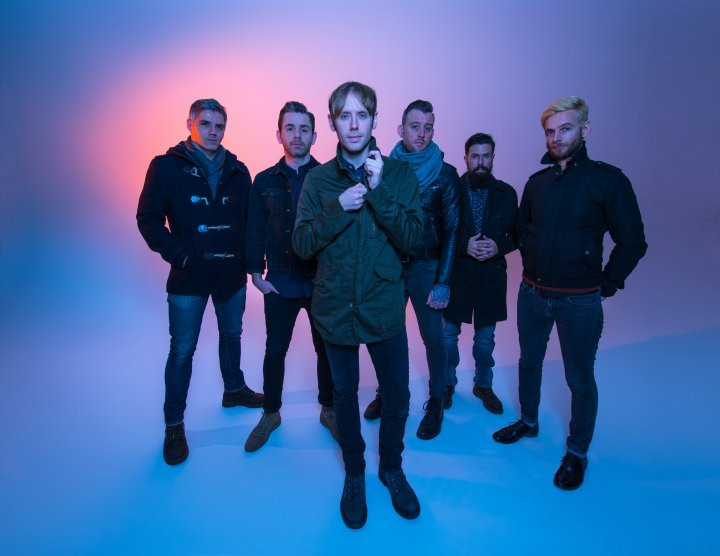 The former members of the rock group Lostprohets have official formed a new band following the conviction of their paedophile lead singer Ian Watkins.
The remaining members - Lee Gaze, Mike Lewis, Stuart Richardson, Jamie Oliver and Luke Johnson – are now back with their new band No Devotion, bringing in former lead singer of US group Thursday, Geoff Rickly, as their frontman.
No Devotion officially announced their formation with a new single and upcoming tour, as well as a passionately worded statement explaining how this new band is "not about redemption as much as personal reclamation".
Lostprophets split after Watkins was sentenced to 35 years in jail for committing a serious of "horrific" child sex offences.
The band members explained how they were wary of forming a new band in the wake of Watkins' conviction.
"We didn't know if we would ever make music again," said bassist Richardson, "if people would look us in the face. Everything felt like it was over."
However, after approaching Rickly with some sample instrumental tracks, they agreed to form a new band after discovering Rickely's "famously eclectic musical interests" matched their new direction.
"To be honest, I never really listened to Lostprophets," Rickly admits. "But with this music, we speak a common language.
"I had always liked these guys in passing: they're funny and self-aware. I didn't think it was fair, what was happening to them. And, well, the music was too good to pass up."
No Devotion's new single Stay is definitely a far cry from Lostprophets, whose Nu Metal beginnings eventually evolved into a more pop-friendly rock sound as their album sales hit the millions.
Rickley described the sound as "a little bit of New Order, a little bit of Joy Division, little bit of The Cure" and a new Goth-influence is clearly present throughout.
"We didn't know what else to do," Richardson adds. "We just wrote music. I didn't know if anyone would ever want to hear it, I didn't know if anyone ever would hear it. I just needed to occupy my brain. We just needed this."
No Devotion will release Stay as a 12-inch single on 21 July through Rickly's own Collect Records label.
They also announced a UK tour later this month, playing Cardiff, Manchester, London and Glasgow.