Ice T brands Kanye West Yeezy 2 collection as 'future slave clothes'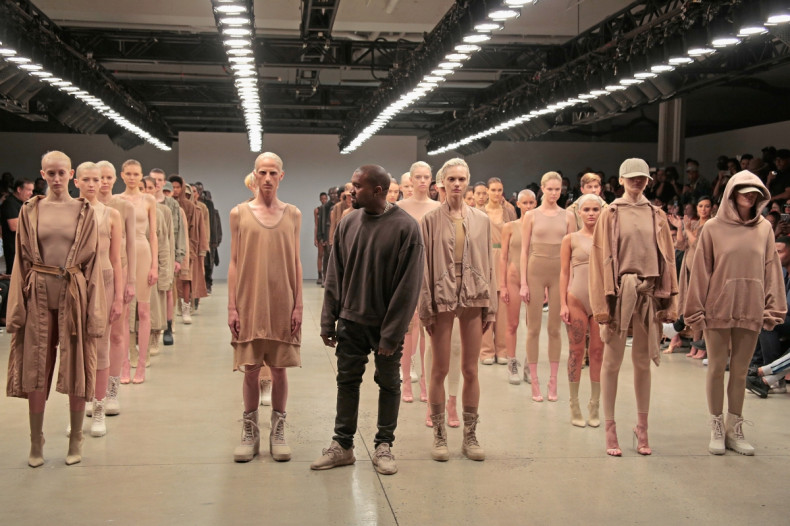 Despite the lukewarm reception, scores of Kanye West fans are already clambering to get their hands on items from the rapper's second Yeezy season two collection with Adidas. Rapper Ice T will not be joining them.
West showcased his collection at New York Fashion Week in front of a star-studded crowd that included the likes of Vogues Editor-in-chief Anna Wintour, Drake and Courtney Love - but his latest foray into fashion failed to impress critics with many slating the line as mediocre.
"Kanye a genius I can't lie but that man really has y'all dressing like you're homeless or you belong on the set of the Walking Dead," one critic said.
Within hours Ice T tweeted his disdain of the All Day hit-maker's designs, claiming that it was only fit for slaves. Sharing a snap of the five models dressed in a range of black and green outfits from the rapper's first collection, Yeezy Season 1, which debuted back in February, he wrote: "Kanye's fashion show stuff looks like future Slave gear to me... Just sayin," he wrote next to it.
He added: "I'm not POP... so I speak freely," he continued in another tweet. When a follower asked him for his thoughts on "POP," the artist replied, "It's manufactured.. Lacks heart and soul." Oof!
Although the images were months old, the timing of his tweet suggested that the hip hop star and actor was referring to West's latest collection. Ice T, whose real name is Tracy Marrow, insisted that he was only just being honest. West has not responded to his comments but considering his previous epic rants, it looks like we may have another feud on our hands.