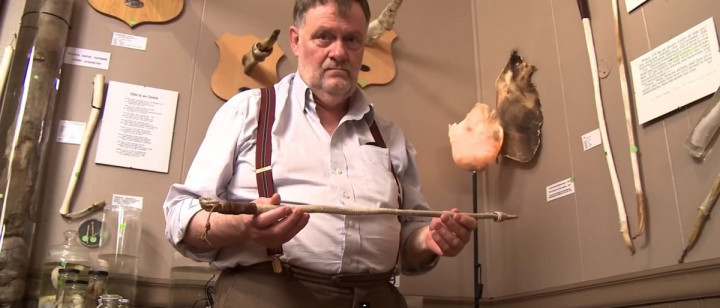 Sigurður Hjartarson is an Icelandic man who began collecting penises 30 years ago. Now, he and two men who are vying to be the first to donate their own penises to his collection are the subject of a new documentary.
The Final Member, which is released in the US on 18 April, shows the fierce rivalry between Pall Arason from Iceland and Tom Mitchell from the US, who have both signed documents pledging to their penises to the Iceland Phallological Museum, which Hjartarson gave up his job as a history teacher to run with his son.
Hjartarson was given his first penis, a bull's penis, in 1974 and says his fascination and collection has grown steadily since. His mission was to amass a collection of penises from every native Icelandic mammal. Over the years, as news of his quirky collection spread, friends and family started donating penises, bringing them from abroad or giving him novelty penises and related items, such as lampshades made from dried bull scrotums, to add to the collection.
He has been given penises that belonged to sperm whales, giraffes and an elephant from South Africa. But the film focuses on the one mammal's penis that the collection lacked: an intact human penis.
In 2002, Iceland's National Hospital donated the foreskin of a 40-year-old Icelander who'd had an emergency adult circumcision. In 2006, the museum acquired the testes and epididymis from an anonymous 60-year-old.
But Hjartarson seems far from satisfied, saying: "Without the penis of a human the collection is not complete." The Final Member profiles the two leading candidates in a race to donate their penis. The trailer shows Pall Arason, an Icelandic man in his nineties, who signed a letter of donation in 1996. He says: "I have no use for my penis once I'm dead."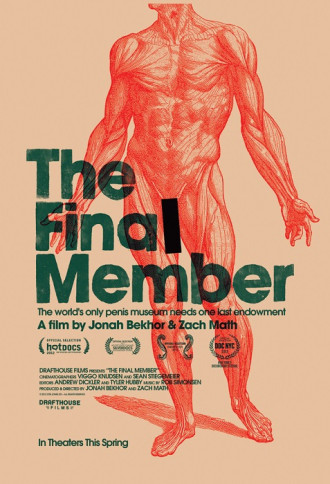 American Tom Mitchell has promised to go one better and donate his penis before he dies. He appears to have an odd relationship with his penis, which he calls Elmo, and which he is convinced is destined for "fame and fortune". "It's very important to me that Elmo be the first human specimen in the musuem... When visitors walk into the penis museum in Iceland and they first set eyes on Elmo I'd like them to know that the largest and best one came from the States."
Since the documentary was filmed, Arason has died and did leave his penis to the museum. However, the penis has suffered with age and makes for a less than appealing specimen. In an interview in Smithsonian Magazine, Hjartarson appealed for more donors to come forward, saying: "I still want to get a better, more attractive human specimen... The work of collecting never truly ends."
Hjartarson says his museum is dedicated to helping "individuals to undertake serious study into the field of phallology in an organised, scientific fashion." The film has received rave reviews from critics and won several film festival awards for "for recognizing, and respecting, the seriousness with which each person among this unlikely trio treats his stabs at immortality."