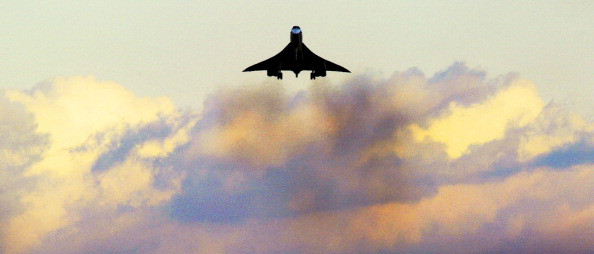 A consortium of British investors have raised enough funds to buy a Concorde supersonic jet with the aim of putting it back into service by as early as 2019. Club Concorde, a society made up of former captains and aviation enthusiasts, has raised £120m as part of its plan to return the iconic jet into service.
In their heyday Concorde jets, which could travel twice the speed of sound, flying from London to New York in less than 3 hours, were the favoured cross-Atlantic air travel of the superrich and celebrities.
Plans are now underway to lease or purchase one or two of the aircrafts that were decommissioned in 2003, just three years after Air France Flight 4590 crashed in Gonesse, France, raising safety concerns about the aircraft. The consortium also has plans to put one of the aircraft on permanent display in London.
The jets, which were manufactured in an Anglo-French agreement, are understood to be available from France, although no deal has yet been struck. One of the jets the consortium is considering buying is reported to be the Concorde on display at Le Bourget airport in Paris.
Return of a classic
Club Concorde president Paul James told the BBC: "We have been overwhelmed by the amount of enthusiasm and people wanting to invest. The support shows how much people still admire Concorde and want to see it flying again."
James said that he hoped flights would commence by 2019, to tie in with the 50th anniversary of Concorde's final flight.
First flown in 1969 and entering service in 1976, Concorde was jointly developed by Aerospatiale and the British Aircraft Corporation (BAC) as part of an Anglo-French treaty. It could achieve a maximum speed of Mach 2.04 and had seating for 92-128 passengers.
The fleet flew regular transatlantic flights from London Heathrow and Paris Charles de Gaulle airports to New York-JFK, Washington Dulles and Barbados. In total 20 Concorde airliners were built, with only 14 set for civilian use.
Despite their luxurious reputation, flying in Concordes could be unpleasant. The cabins were cramped and the supersonic engines were extremely loud: seats at the rear at the cabin, nearest the engines, were nicknamed "rocket class", due to the roar of the engines.