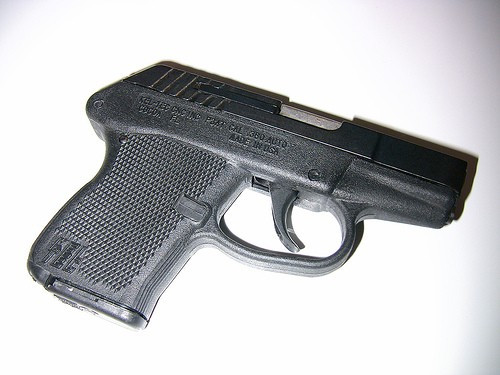 A 15-year-old male student in Idaho was arrested after he threatened to 'shoot up' his high school when his female classmates refused to send him nude photos. The teen, who was charged with two counts of telephone harassment and one count of threatening violence on school grounds, was a student at Highland High School.
The unnamed teen reportedly posted his threats on social media, which were then reported to school officials on 7 October. According to KPVI, school administrators initiated code blue lock down, restricting access to the building and classrooms, when they learned of the possibly threat.
Dianne Brush, of the Pocatello Police Department, said the department's computer forensics team helped track the suspect. "A lot of messages were sent, and all those messages had to be checked by our computer forensics computer specialists to determine exactly where those messages were coming from in order before we could arrest someone," she said.
The Idaho State Journal reported that a post made on Facebook implied that someone would bring a gun "to school Friday and kill all the girls." The post was reportedly a screenshot of a text message conversation that outlined the suspect's plan to shoot and kill students.
During the text message exchange, the suspect said he had a 12 gauge shotgun and a 9mm pistol he planned to bring "and start killing everyone". He told his classmate, "I will bring a gun to school Friday and shoot all the girls." According to the Daily Mail, when asked why he planned to carry out the shooting, he responded it was because cheerleaders refused to send him nude photos of themselves.
"Because no one will give any to me. Everyone hates me. And I hate [blurred out]. Also I will kill my self after," he allegedly wrote. He added, "No I hope everyone has a will written."
The person associated to the text threats allegedly tweeted from the same Twitter handle that harassed multiple Highland High School students, the majority girls. One of the tweets from the user threatened harm to President Barack Obama, while another used racist remarks against black people.
The juvenile was arrested around 6pm local time on 7 October and is being held at the District 6 Juvenile Detention Centre.