IDF murderer or Jewish martyr? Soldier who shot Palestinian proclaimed 'national hero' by far-right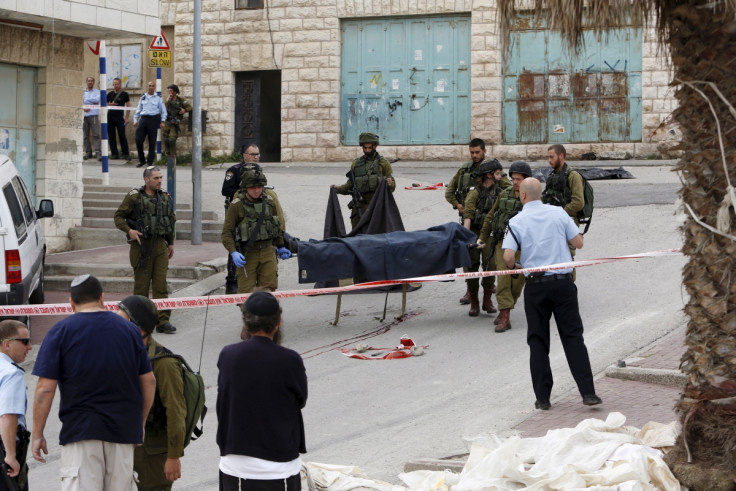 Outside a courthouse in southern Israel, a crowd of hundreds waved Israeli flags, hoisted posters and chanted in support of a soldier who fatally shot a Palestinian knife attacker near Hebron. The crowd chanted "Kahane is alive" in reference to the late extremist Israeli rabbi Meir Kahane and in support of the soldier, who was caught on camera executing the man as he lay on the ground.
Among the protesters was outspoken Israeli politician and former cabinet member Avigdor Lieberman, who is now head of of Yisrael Beitenu and a critic of Israeli Prime Minister Benjamin Netanyahu on the right: "I clearly prefer that we have a soldier who makes a mistake in his assessment of a situation than one who hesitates, and is God forbid killed by a terrorist - cases which we have seen in the past."
Boaz Haetzni, a tour guide from Hebron, agreed in denouncing what he says was the Israeli government's "abandonment" and "betrayal" of the soldier, who has not been named under an Israeli gagging order.
"Ultimately, the person who was killed was a terrorist, that should be our main concern here," said Haetzni,
The comments echo the thousands of Israelis who - in public demonstrations and on social media over the past days - have argued that a soldier serving to protect Jewish Israelis should be rewarded, not arrested, by the government who has sent him to the West Bank in the first place.
Video footage captured by the Israeli human rights organization B'tselem showed the soldier arriving at the scene of a Palestinian stabbing attack and emptying a number of bullets into the head of the Palestinian assailant, Abd al Fattah Yusri al Sharif, who was laying on the ground and apparently already incapacitated.
The soldier in question twice told fellow soldiers that the Palestinian man "deserved to die," according to details of the investigation released to the public on Sunday.
Following the shooting, the soldier shook hands with Baruch Marzel, a disciple and eventual successor of Meir Kahane's Kach political party, which was ultimately outlawed after being classified as a Jewish terrorist organization and vehicle for anti-Arab incitement.
"The pictures of this incident so expressly speak for themselves I thought there would be no way that anyone could argue with them," wrote Aviv Abromovich in the Israeli news site Walla! "But I was wrong. Within days the shooting soldier transformed from being a criminal to being a national hero."
The investigation is the first of its kind during the last six-month wave of violence known as the knife intifada, which has seen mostly young Palestinians carry out attacks against civilians and soldiers with knives, guns, or cars. A total of 28 Israelis and two Americans have died as the result of Palestinian attacks, and at least 188 Palestinians --most of whom Israel has identified as attackers--have died by Israeli fire.
The soldier's lawyers told the military that he had feared that the assailant, who was wearing a coat on a warm day, could be carrying explosives--which turned out to be false.
But many critics of the investigation say that such issues are a technicality, and blame Prime Minister Benjamin Netanyahu and Defence Minister Moshe Ya'alon - who condemned the soldier on Thursday - for betraying their own.
According to a Channel 2 survey, 68 percent said that the prime minister and defence minister were wrong to have criticised and arrested the soldier, while 64 percent asserted that under the pressure of the situation, the soldier acted "responsibly" or "naturally."
Nearly 55,000 Israelis have signed a petition addressed to Netanyahu, Ya'alon and military chief of staff Gadi Eizenkot requesting that the soldier be awarded a badge of honor for his actions. At a conference in February, Eizenkot referred to a case involving a 13-year-old girl intending to carry out an attack with a pair of scissors, and urged soldiers to practice restraint rather than an unequivocal "shoot to kill" policy.
The petition claimed that soldiers need to "shoot the terrorist in order to kill him, in order to neutralize even the slightest threat.
"A terrorist who intends to undertake a murderous act against the country's citizens and soldiers must know that he is not going home alive, or going to be placed in prison," it said.
The soldier reportedly told his lawyers before the Tuesday meeting that he had "acted appropriately" and his family has made open pleas to the Israeli public to stop what they called a media "lynching."
"He is being vilified and called terrible names... all that is left is to execute him" said his sister, who has also concealed her identity, in a statement to the press. "I am asking, begging, stop for a moment...why are you killing him without a trial?"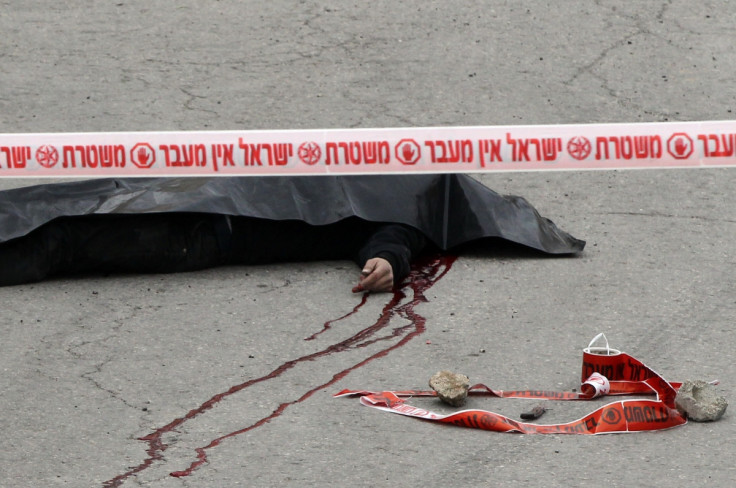 Amidst the backlash, Netanyahu has tried to backtrack his earlier disapproval of the soldier by restating his commitment to the "IDF soldiers, our children, [who] maintain high ethical values while courageously fighting bloodthirsty murderers under difficult conditions," he said.
Netanyahu has repeatedly denied claims by Palestinians that Israel is allowing extrajudicial killings of Palestinians with impunity, but it is facing more complicated challenges in containing a growing popular movement that is being fuelled by far-right opponents.
The government has managed to shut down a number of the protests, including that organized by the youth department of the Jewish Home party under the leadership of Education Minister Naftali Bennett, who accused the administration of getting "confused between the good guys and the bad guys."
Nimrod Zuta, a security guard and activist with the youth department of Netanyahu's Likud party, blames "radical left-wing media" and "foreign-funded organizations" for politicising and exaggerating what he says is a common confrontation between Palestinians and Israeli soldiers.
Referring to prime minister Netanyahu, he said: "If you won't support them, then at least don't hang them in a public square, release a technical statement saying that there's a trial, but don't allow it to be discussed and decided on Facebook, it's not appropriate."
But Sarit Michaeli, spokesperson from Btselem, the NGO that released the video last week, said that the aim was not to "hurt" the army or Israel, but rather educate the Israeli public on the "systematic ways that the Israeli occupation in the West Bank" is endangering both Palestinians and Israelis.
"We are holding up a mirror to Israeli society, and it is certainly not the easiest of jobs, in order to show that this killing and many previous killings of Palestinians harm Palestinians and human rights, but are also getting Israelis killed by generating more and more revenge attacks," said Michaeli.
© Copyright IBTimes 2023. All rights reserved.