Hamas tunnels: 'We can hear them digging beneath our feet,' say Israelis on Gaza border
From a lookout point in Nir Am kibbutz, the pastoral landscape dotted with hikers and herds of grazing sheep makes it easy to forget the Israeli village is just a stone's throw from Israel's border with northern Gaza. "It looks like the Garden of Eden from here," exclaimed Ofer Lieberman, the kibbutz's agricultural manager.
At the height of the 2014 war between Israel and Hamas, 10 militants used a tunnel to reach the wheat fields just beyond the kibbutz's border fence, from where they planned to attack both Nir Am and the neighbouring kibbutz, Erez, the Israeli army said. In the exchange of fire with the Israeli army, all 10 Hamas fighters and four Israeli soldiers were killed.
"With the rockets, we had at least some protection with the sirens, at least emotionally, whereas today the most palpable fear for this kibbutz is that terrorists can pop out of tunnels and kill people at any time – completely take us by surprise," said Lieberman.
The atmosphere of vulnerability, which was pervasive around and during the 2014 war, has re-surfaced in recent weeks, as Hamas persistently boasts of the expansion of its underground tunnel network. Hamas leader Ismail Haniyeh lauded the "heroes who are digging through rock and building tunnels", at the 29 January funeral of seven Hamas operatives killed in tunnel collapses.
With the continuing winter rain, at least four more Hamas operatives have been killed in collapses since then, in what could be a marathon effort to finish tunnel projects before Israel's anti-tunnel technology reaches its final phase.
Meanwhile, residents are reporting sounds that they fear are tunnels being dug beneath their feet, amplifying the sense of creeping dread. After running tests, the Israeli military said those fears are unfounded, but also assured residents that soldiers stationed nearby are prepared to intervene in the event that they're wrong.
Israeli military chief of staff Gadi Eizenkot confirmed at a press conference on Tuesday (9 February) that Hamas was "investing considerable resources" in rebuilding tunnel structures. In response, he said, Israel is "concentrating considerable engineering and intelligence efforts to combat this threat," including the deployment of dozens of military surveillance vehicles at the Gaza border.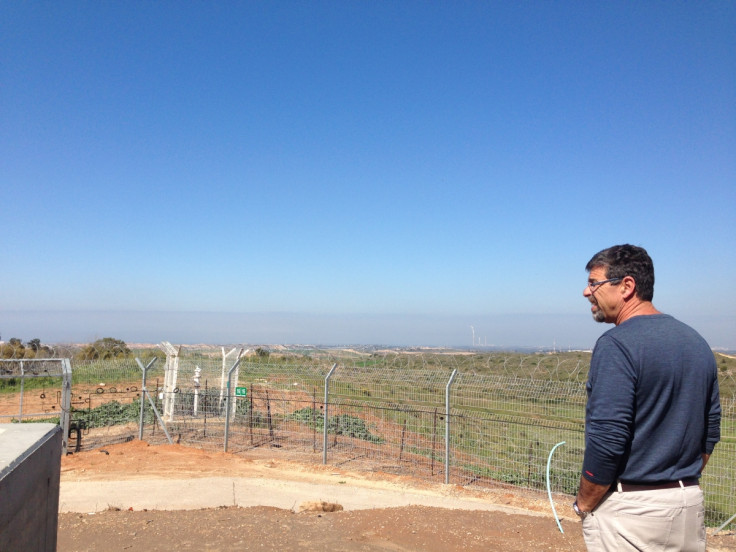 According to energy minister Yuval Steinitz, Israel also cooperated with Egypt's recent flooding of many of Hamas's 1,200 smuggling tunnels connecting Sinai with the besieged strip, which had been used to transport everything from construction materials to electricity to weapons and militants.
Prime Minister Benjamin Netanyahu vowed last month that if Hamas were to attack Israel via its tunnel network, Israel would respond even more aggressively than in 2014, when as many as 2,100 Palestinians and 73 Israelis were killed during the 50-day war. Netanyahu's comments came amid criticism that he was not doing enough to counter the threat from Gaza.
"If we are attacked from tunnels from the Gaza Strip, we will take very strong action against Hamas, much stronger than we took in Operation Protective Edge," he said
Underground Iron Dome
Intense media attention has moved Israel's defence ministry to reveal that it has secured $120m (£83m) in US funding for the development of an underground defence system that would locate and destroy Hamas tunnels, according to a report in the Financial Times. Israeli security companies are racing to complete the project, which is being dubbed the 'underground Iron Dome', in reference to the US-funded missile defence system that was used in previous wars to destroy most of the rockets fired from Gaza.
Such a mechanism has been in the works at least since the 1990s, and could utilise "geophones, very sensitive microphones based on geological methods, but scaled back for tunnels only between 20 and 60 metres below ground," said Yiftah Shapir, a senior fellow at the Institute for National Security Studies in Tel Aviv.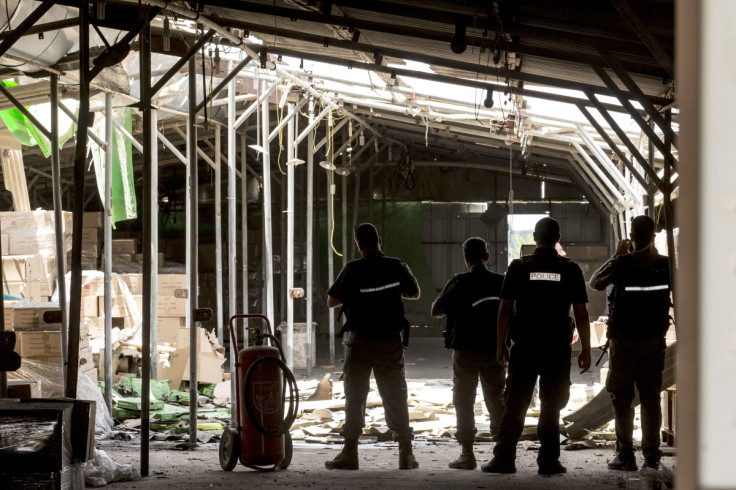 However, in the past, Israel has found that its high-tech solutions have come up short against Hamas's crude materials of choice: the sandy soil of Gaza into which it can carve labyrinthine routes. Yoav Mordechai, the coordinator of IDF activities in the West Bank and Gaza, told Maan News earlier this month that Hamas has redirected much of some 3.5 million tonnes of building materials coming in from Israel into its "death tunnels", rather than into the reconstruction of homes destroyed during the last war.
While some are upgraded with electricity or intercoms, most tunnels have remained small enough only for one or two people to pass through. And while new technology may be able to detect digging while it happens, it is unclear if they will be able to find the many tunnels already believed to exist, often among the civilian population, underneath private houses or olive orchards.
"The only short-term option is to go into Gaza to destroy the tunnels, as was done in the 2014 war, which was enormously costly in terms of casualties and also politically. But that does not actually prevent the tunnels from being rebuilt," said Eado Hecht, a military doctrine researcher at the Begin-Sadat Center.
Military experts say that the innovation of anti-tunnel technology that could somehow enable the military to destroy the underground arteries without launching a war would be a game-changer in the long term, but still just one more addition to Israel's strategy of deterrence for which there is currently no end game.
Hamas has built much of its ideology on the fact that as much as Israel wins the battles, it loses the wars, since Hamas's victory lies not in its military prowess but rather its mere survival. But before the next war, its position is to amp up "the psychological warfare, by which southern towns just kilometres from the border are made to believe they are in imminent danger," said Hecht.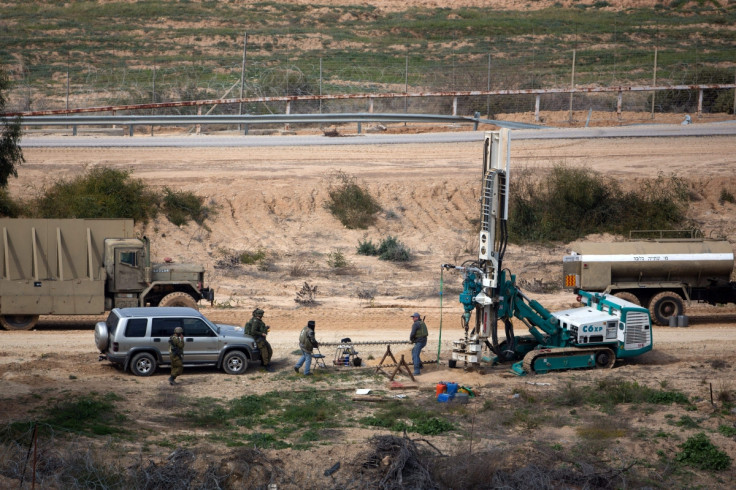 With much of Gaza still in rubble, the Israeli government believes the Hamas political administration is not seeking a confrontation. But the army made similar assessments on the eve of the 2014 war, and is aware that Hamas's less predictable military wing, al Qassam Brigades, which declared victory after each of its three asymmetrical wars with Israel, has much to gain by engaging in what would surely be a casualty-heavy conflict with Israel.
"[Tunnels] will have the final say and will turn the table on Israel's intentions to wage a new war on the Gaza Strip," said a Qassam Brigades leader calling himself Abu Hamza in a 3 February article in al-Khaleej Online, a Hamas-affiliated news site.
Revelling at the "obsession" over tunnel building in the Israeli media, he added, "The areas to which the tunnels will be able to reach will surprise Israel, which still cannot imagine the extent of the tunnels nor can decipher its puzzle."
© Copyright IBTimes 2023. All rights reserved.