Everyday would be what?
A day full of hope, without hunger and without fear.
As ruler, what would you keep and what would you change?
Keep: Britain's historic tolerance and respect for difference and diversity.
Change: ensure that more women were in leading roles throughout the world, in politics, business, science and engineering.
Which public official(s) would you sack - and who would you hire?
I would get rid of jobsworths and any officials trying to rip off the people they were there to serve. I would hire people who wanted to change the world.
What makes you tick?
Believing that the future can be better.
What are you best at?
Being optimistic.
What or who is the greatest love of your life?
My family.
What embarrasses you?
Dreadful lack of general knowledge and the fact that, although I have personally experienced nearly 40 years of political history, I remember so little.
What is your greatest achievement?
Being a Mum.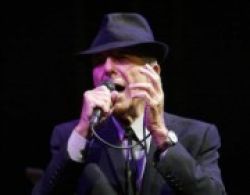 What's your greatest extravagance?
Plane tickets.
What is your biggest fear?
Dementia.
What makes you depressed?
Inequality and the class system which means that young people without the advantages of privilege lack the support and confidence to overcome the barriers of their birth, exploit their real potential and have fulfilling lives.
What's your favourite gadget or app?
My vacuum cleaner and my iPad.
What tops your 20 most played iTunes tracks?
"Dance Me to the End of Love" by Leonard Cohen
With which historical figure do you identify most?
Barbara Castle – a pioneering woman in UK politics. I worked for Barbara for six years and she was an inspiration.
What is the government getting right - and what is it getting wrong?
Work on the prevention of sexual violence in conflict is welcome. What is it getting wrong? The vast majority of its policies - especially those which are tearing the social fabric of our society and widening the inequalities.
What's your favourite pastime or hobby?
Walking or gardening in the sunshine.
What do you consider to be the most overrated virtue?
I had a long think about this one. Inner beauty is important - physical beauty is much overrated.
What are your favourite smells?
The forest, clothes that have dried outside in the sun, freshly-baked bread and plum jam bubbling on the stove.
What single thing would improve the quality of your life?
A tardis.
What was your best holiday?
Three weeks in Montana and California with my husband, Stuart, shortly after he was diagnosed with advanced prostate cancer - when quality of life was truly precious.
Where do you want to travel to next?
India, which I love, with my children and their partners.
Baroness Royall is Leader of the Opposition in the House of Lords. She is calling for more help for the 70,000 or so new mums each year who have to deal with post-natal depression.
Tim Wapshott is a journalist who has written for the Guardian and Independent. He is supplying a regular series of 'If I ruled the world' columns for IBTimes UK.