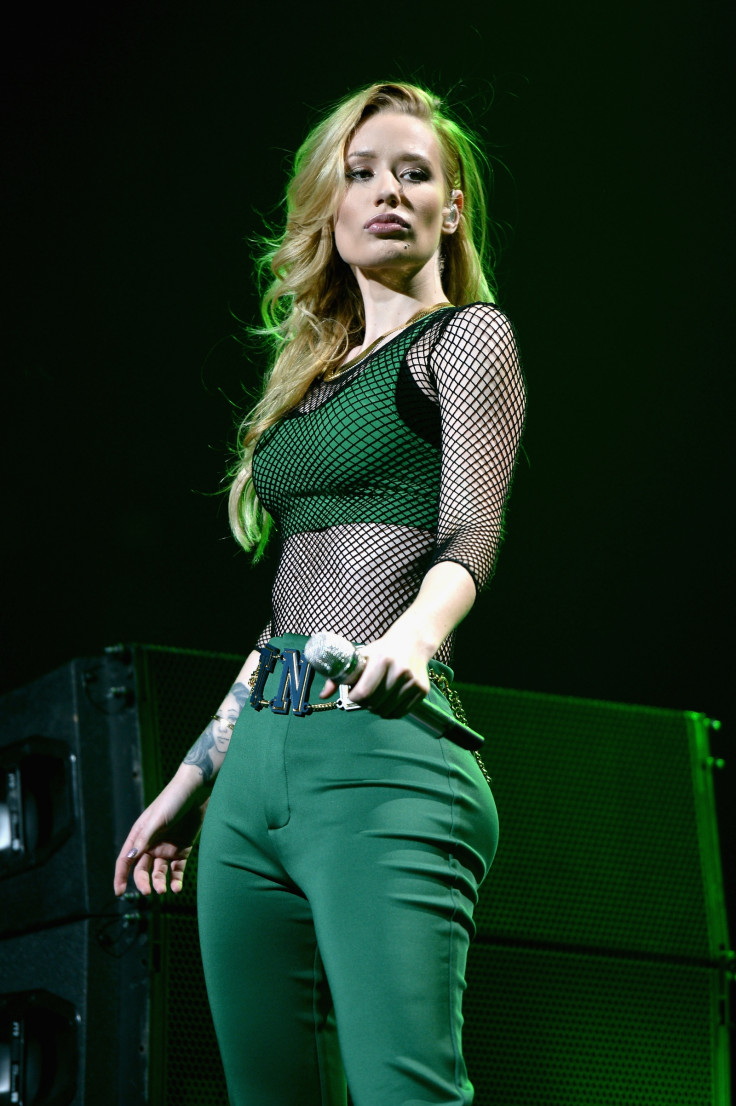 Iggy Azalea seems to have provoked the ire of fans on social media with her latest picture post that features the singer alongside an elephant. The 26-year-old singer-songwriter was accused of animal cruelty by fans on Instagram as Azalea posed with the bejewelled animal.
In the picture, the Australian rapper appears to be admiring the decked-up animal. The elephant's head, neck and legs are decorated with chain-like jewels .
Soon after the Black Widow hitmaker shared the photo on the popular picture-sharing site, animal-lovers began criticising her.
"The elephant belongs in the wild, and not in jewellery!!!" wrote one user criticising the thought-less shot of the singer and the elephant. While another fan slammed the Sydney-born singer saying, "This is disgusting.... they are not on this earth for your sick entertainment! I thought better of you."
The flurry of backlash and comments didn't stop as people condemned the picture shared by the musician. "The sweet poor elephant does not deserve to be paraded around LA for our entertainment wearing jewelry. This is inhumane and cruel. Think circus...and they have even banned elephants," wrote a fan.
Amid all the backlash, Azalea once again sparked dating rumours with hip hop artist French Montana as reports suggested that the chained animal was hired' birthday gift for the Lockjaw singer. As it turns out, the Iggy SZN singer wasn't the only one to pose with the wild one, as Montana's profile too revealed birthday photos with the elephant.
"I love animals more than people!! Happy bday to me positive vibes at the Casa," he cheekily captioned his photo.
Speculations suggesting a romance between the music pair surfaced first in July when the two were spotted getting cosy with each other at a Las vegas night club. Later the two went on to reinforce the dating rumours with their saucy getaway in Mexico.