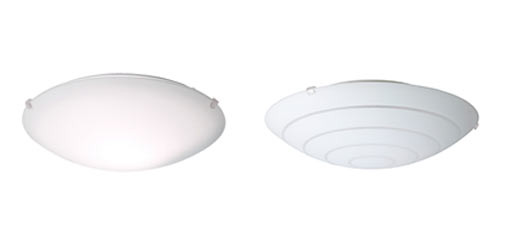 Ikea is recalling two popular ceiling lamps after customers reported that the lamps can suddenly fall. The store is telling customers who own either of the lamps to "immediately remove it and bring it back to any IKEA store".
Customers returning the recalled products will receive a full refund. Ikea have said that the company "takes product safety very seriously". They had "received customer reports of ceiling lamp glass shades falling" which included a few cases where "medical treatment was required and one customer reportedly needed stitches". "In order to safeguard customers and avoid further incidents we are recalling the products for a full refund."
The two products affected are the LOCK and HYBY ceiling lamps – LOCK has been sold in Ikea stores since 2002, HYBY since 2012. They have been available in all stores. Any customers owning either of these products can take it to their nearest Ikea for a full refund. The company says that still having the receipt is not necessary: "proof of purchase (receipt) is not required for a full refund".
"We apologize for any inconvenience that this may cause," said Ikea. More information can be found at www.ikea.co.uk or by phoning the company on 0203 645 0010.