The Department of Education (DoE) has been accused of "covering up" evidence that over 1,000 pupils, reported missing at school, were actually being educated at illegal faith establishments.
The Independent, on 3 April, published an investigation in which they suggest that thousands of pupils – unaccounted for in mainstream education – had been moved to illegal Jewish schools operating in the London borough of Hackney.
The report states that more than 1,000 boys had been placed in ultra-Orthodox Jewish faith schools from as young as the age of 13, where their main education is received through studying religious texts. It claimed the pupils leave with little or no ability to speak English and few qualifications that will help them prepare for later life.
The report also says that the illegal schools – known to be linked to Haredi followers of Orthodox Judaism faith – have been able to operate in the area for over 40 years, apparently with no government intervention, despite laws making the running of a non-registered school a criminal offence. The schools have also been accused of physical violence and sexual abuse of children, alleged to have taken place inside the schools. Schools that are not registered are deemed illegal by education authorities.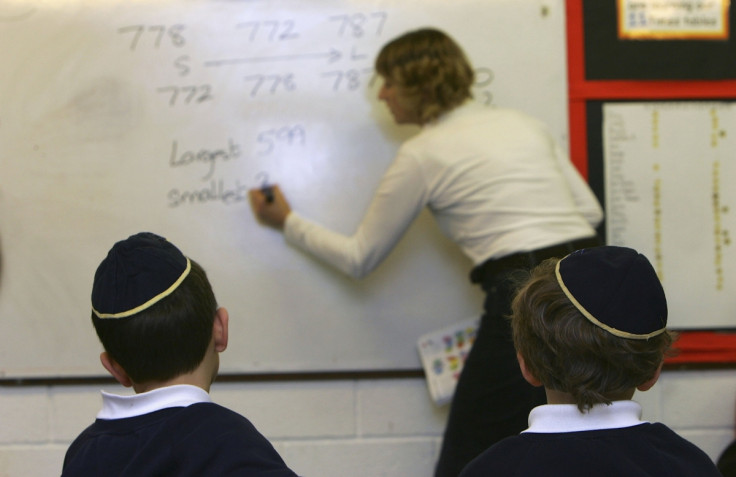 A redacted 'Action of Note' of a meeting between representatives from the DoE and Hackney Learning Trust ( a private company within Hackney Council's Children and Young People's Service) reveals that both bodies had reportedly been aware for at least six years.
At a meeting in May 2010, the issue of ultra-Orthodox Jewish schools – operating illegally in Hackney as separatist 'Haredi' schools – was raised. The trust's own Action of Note' for the meeting records authorities admitting they destroyed evidence of the abuse at the request of Jewish schools.
The Independent claims, despite the meeting's Action of Note revealing both bodies being aware of the issue as far back as 2010, that no action had been successfully placed in order to protect the children.
On 21 March, the BBC reported that although the DoE is working with the schools regulatory body, Ofsted, to shut the centres down, some of the illegal schools are registered as charities, which gives them an advantaged tax status.
An unnamed ex-student of an illegal Haredi school – now in his 20s and living outside the community – told BBC's Newsnight: "I'm starting to study for my GCSEs. I'm maybe like an eight-year-old, nine-year-old [educationally]. That's my level of education."
Rabbi Dr Jonathan Romain, chair of the Accord Coalition (a body that promotes inclusive education curriculums), told The Independent: "There has long been an open secret in the Jewish world that ultra-Orthodox schools have been operating in Hackney and are not registered with the Department of Education. In essence, they are illegal schools, but authorities appear to be turning a blind eye.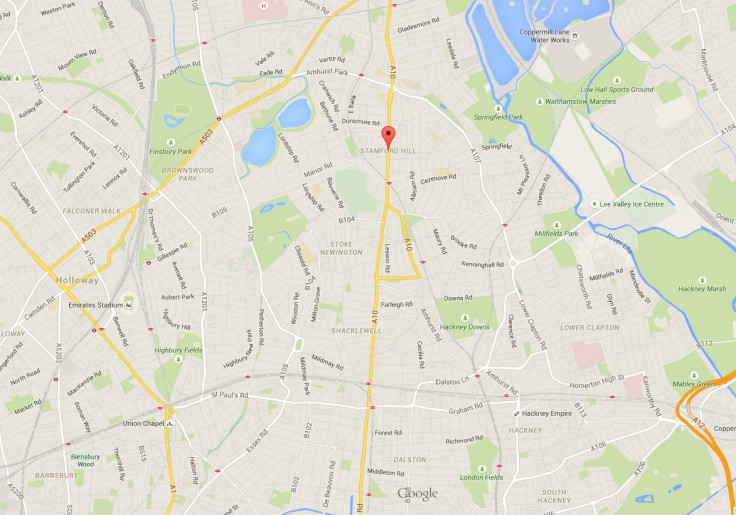 "It could be that people higher up the educational chain fear that closing the schools could be branded as anti-Semitism. There is no reason why one cannot be immersed in Jewish life, but still speak the national language or be able to gain qualifications. As a rabbi I applaud those engaged in Jewish education, but as a rabbi I also condemn those who blinker children's horizons and isolate them from wider society".
In The Independent's report, a former pupil – who was in attendance at an illegal school in Stamford Hill – told the paper how he was subjected to abuse and physically beaten by teachers, as well as being left with no qualifications and unable to speak English.
"My childhood was stolen from me. I think that sometimes the government misleadingly believes that by intervening they will be seen as intimidating minority communities, but they are doing exactly the opposite" the unnamed pupil told. "They are being discriminatory against Jewish children and anti-Semitic by not intervening. They're saying that children like me don't have the same rights as any other child because we come from the Orthodox Jewish community".
The Telegraph stated on 1 April that Ofsted has closed down seven illegal schools across the country since November 2015 – including one Haredi school.
A spokesperson for the DoE – who are investigating the aforementioned Action of Note – told The Independent: "Nothing is more important than keeping children safe. It is the local authority's responsibility to investigate allegations of abuse and neglect and they take these seriously.
"Unregistered schools are illegal and unsafe – and we are taking unprecedented and direct action against them across the board to protect children, inform parents and support teachers, putting us firmly on the front foot" the statement read.
"We have announced an escalation of Ofsted investigations into unregistered schools, with additional inspectors dedicated to rooting them out, a new tougher approach to prosecuting them and a call to local authorities to help identify any setting of concern. Anyone who has evidence that an illegal school is operating should provide it to us or Ofsted immediately."
A spokesperson from Hackney Learning Trust declined to comment.