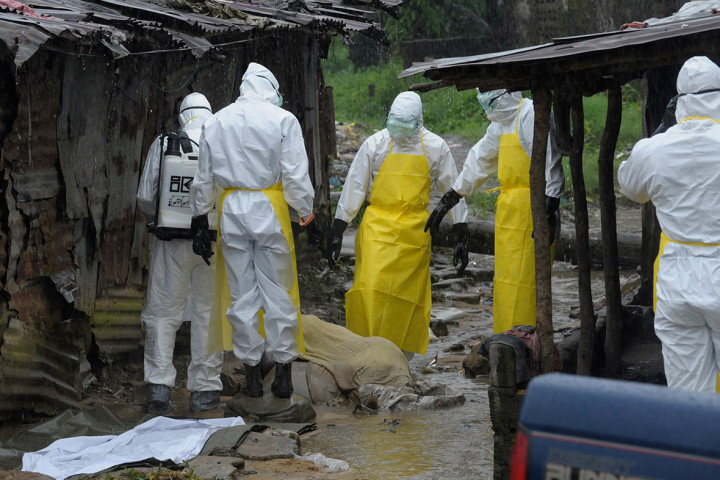 The International Monetary Fund (IMF) said on Wednesday that it will extend additional financial support of $127m (£78m) to three Ebola-hit West African countries - Guinea, Liberia, and Sierra Leone.
Significant financing gaps have emerged as export and tax revenues have fallen, and governments try to meet additional needs to finance their healthcare systems and food and fuel imports, the IMF noted.
The IMF estimated that the total financing gap for the region will be around $300m over the next six to nine months, and said the assistance announced on Wednesday will be made available immediately.
The United Nations has warned that up to 20,000 people across West Africa could be infected by Ebola by the end of the year, while some aid agencies predict the figure could even be twice that.
"The governments of the three countries have requested additional IMF support to help cover the acute financing needs they are facing as a result of the outbreak," said Christine Lagarde, the managing director of IMF, in a press release on 17 September.
US President Barack Obama has called the outbreak "a potential threat to global security". The US said on Tuesday that it would send 3,000 troops to help fight the crisis.
One of the US mission's priorities will be building 17 new 100-bed healthcare facilities, while another will be training 500 new health workers a week to help deal with infected patients.
Beyond the human toll, the Ebola outbreak is having a significant economic and social impact on the three countries, IMF said.
Food and labour supply disruptions are hitting the poor and vulnerable groups hardest. Economic growth is likely to slow sharply in all three countries as key economic sectors such as agriculture, mining, and services are being disrupted, IMF said.
Additional and prompt balance of payments and budget support will be important to support macroeconomic stability for the region, the fund said, and added that it will consider additional financing in early October.