Lawyer Tevfick Souleiman Jailed for 'Conveyor Belt' Weddings Scam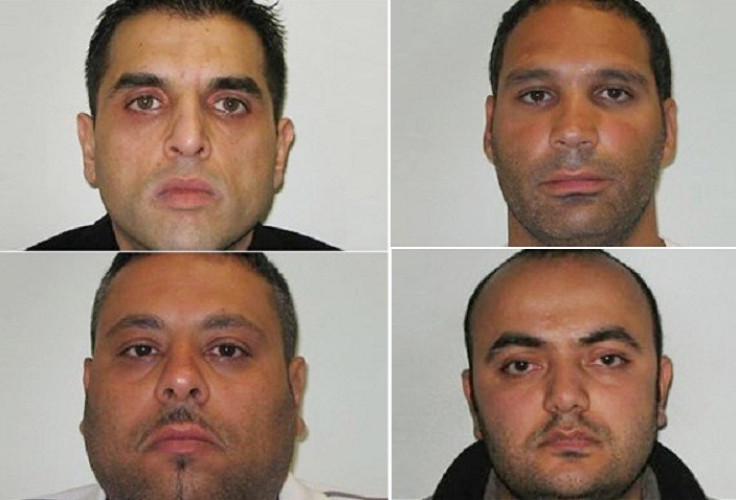 A law firm which was "corrupt to the core" arranged thousands of sham marriages to get immigrants from outside Europe into Britain, a court has heard.
Millions of pounds were raked in by the scam, which was likened to a "conveyor belt" by an Old Bailey judge.
Law specialist Tevfick Souleiman, plus advisers Zafer Altinbas, Cenk Guclu and Furrah Kosimov, were all jailed for their part in the conspiracy.
The court heard the gang operated a travel service in which fake spouses were flown in to Britain from across the European Union for bogus nuptials in churches and registry offices.
Bogus brides were housed in an east London tower block before being transported to locations around Britain to "marry" spouses they made never met before.
Souleiman GA Solicitors in north London, in which Souleiman was a partner, was at the heart of the scam. It was exposed by police only after a £1m seizure of cocaine from Albania revealed millions of pounds was siphoned via bank accounts belonging to the firm.
A total of 8,000 bogus ceremonies were fixed by the gang between 2004 and 2011, with each one earning members around £14,000.
The accomplices were so dedicated to the huge scam that they invented fake employees at the firm to drive down the tax bill.
At the Old Bailey, the four crooks were jailed for a total of more than 35 years. Police are still hunting a fifth member of the gang, who is from Uzbekistan.
Jailing the four accomplices, Judge John Bevan said: "There must be scores of such people in this country, many of whom will be imposing their wholly undeserved burden on the hard-pressed taxpayers.
"[This scam] amounts to the systematic perverting of the processes of the UK Border Agency over a period of years.
"This firm was corrupt to the core; the individuals involved knowingly and fraudulently sought to get rich by setting up thousands of sham marriages so that people could stay in the UK illegally, and then going on to defraud Her Majesty's Revenue and Customs by faking payments to non-existent employees.
"A financial investigation is now underway to look at confiscating any assets they have made from their criminality."
Souleiman, 39, from Hertforshire was sentenced to 10 years and six months for conspiracy to break immigration law and money laundering.
Altinbas, 38, from north London pleaded guilty to money laundering and was jailed for six years and nine months, while Guclu, 41 and from Enfield, was sentenced to nine years after being found guilty of immigration offences and money laundering.
Kosimov, 29, received the same sentence for the same offences as Guclu. He has absconded from the country and was jailed in his absence.
© Copyright IBTimes 2023. All rights reserved.