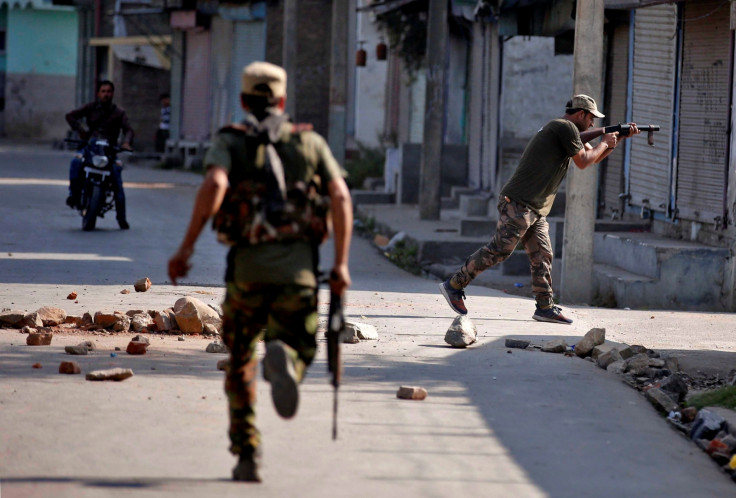 Indian police have arrested a Pakistani agent from Jammu and Kashmir's Samba district. Bodh Raj was detained for passing on vital details of the security forces deployed in the state to the neighbouring country.
Joginder Singh, Senior Superintendent of Police (SSP) of the district, said, "Based on information received from Military Intelligence on involvement of one Bodh Raj of village Changiia of Jammu district for his espionage activities and passing on vital information regarding deployment and movement of security forces and Army to Pakistan, a special search operation was launched in Ramgarh sector of Samba."
A PTI report said that the spy was found limping around in suspicious circumstances in Jerda village close to the International Border. However, after seeing police in the area, he tried to escape from the place.
But, "Police chased him and later he was arrested," Singh said. Two Pakistani SIM cards and a map showing deployment of security forces were seized from him.
Two Indian-made mobile phones and one memory card besides Rs 1,711 (£20.907) were also seized from his possession. He has been booked under Section 13 of Unlawful Activities (Prevention) Act and the Official Secrets Act.
During initial interrogation, it was found that Raj had made markings of various spots on the map. Now, security agencies are jointly investigating the matter.
This comes amid the ongoing row between India and Pakistan, who are accusing each other of fomenting violence. While the two countries do not share a history of cordiality, relations between the two deteriorated in the recent past following the Uri attack, in which several Indian soldiers were killed by militants, and India's surgical strikes in Pakistani territory.