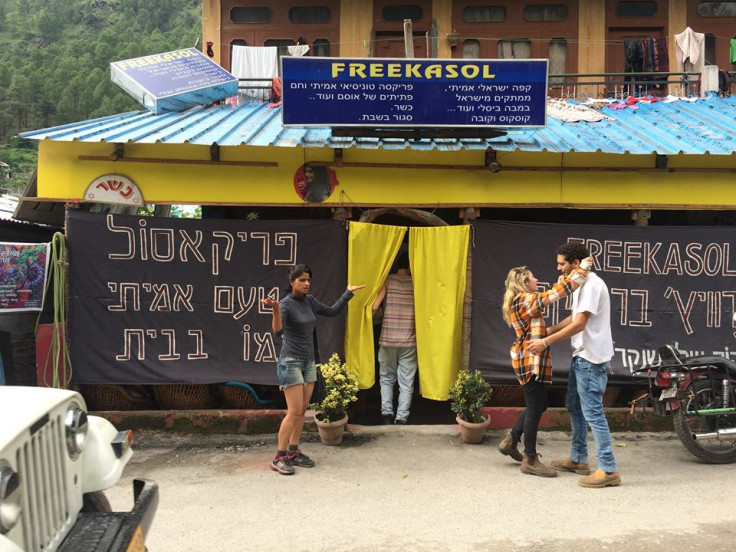 An Indian-owned café that serves Israeli food in the small town of Kasol in the northern Indian state of Himachal Pradesh refused to serve an Indian woman, a British musician has alleged.
The FreeKasol café has run into trouble with authorities after Stefan Kaye, who is of British origin and a longtime resident of India, reported the incident on Facebook. Kaye, after wrapping up a concert in a nearby location, went on a short visit to Kasol along with his Indian partner, Ritika, on 16 August at 2pm. Authorities have ordered a probe into the incident.
When Kaye and Ritika entered the restaurant, the latter was refused to be served by the owner of the eatery, Kaye said.
Speaking to IBTimes UK, Kaye alleged, "I have no reason to believe there was any other reason apart from my partner's ethnicity. She was neither intoxicated nor inappropriately dressed. She was denied service by the owner solely based on her ethnic background which is Indian."
The purported incident gained momentum on social media platforms with scores of people heaping scorn on the eatery for allegedly discriminating against customers.
The owner, who Kaye identified as Shankar, initially claimed that the restaurant serves only to members. However, when Kaye enquired with other customers, who were at FreeKasol at the time of the incident, he said it was not true.
After the restaurateur repeatedly snubbed Kaye, he wanted to alert other customers. He said: "We weren't prepared to leave under these circumstances and made it clear to the exclusively white and predominantly Israeli clientele that the owner was operating a form of apartheid in his cafe. They continued sipping tea and eating schnitzels."
Kaye said the owner identifies himself more as an Israeli, rather than as an Indian, and it was evident even from his accent. The proprietor visits Israel every year and most of his employees are Israelis, he said. Several other Indians who have visited FreeKasol also confirmed that the owners have declined to serve them based on their ethnicity.
Following the incident, the owner told FirstPost: "I apologise. If she [Ritika] is your friend, please convey my sorry. But to the man [Kaye], I will not extend apologies. I was in a bad mood. Operating a cafe is not easy. All kinds of people come. Israelis are tough people. But there is no membership. The man with her threw the menu and uttered an abusive word, and things took an ugly turn."
However, some other café owners at the hill station have admitted that such discrimination on racial lines exist.
One of the two café managers, who spoke to IBTimes UK and did not want to be identified, conceded that Indians are discriminated in a few restaurants. When asked about the reasons, the manager said sometimes Indians do not "understand the items in the menu".
Ohad Horsandi, a spokesperson for the Israeli embassy in New Delhi, told IBTimes UK the diplomatic mission was aware of the reports. He said Israel is against any kind of discrimination.
"We do not have any more information other than what has already been speculated in the media as yet. The alleged episode took place in Indian soil and we hope the Himachal authorities are handling it. We have full trust in Indian authorities to act on the matter," said Horsandi.