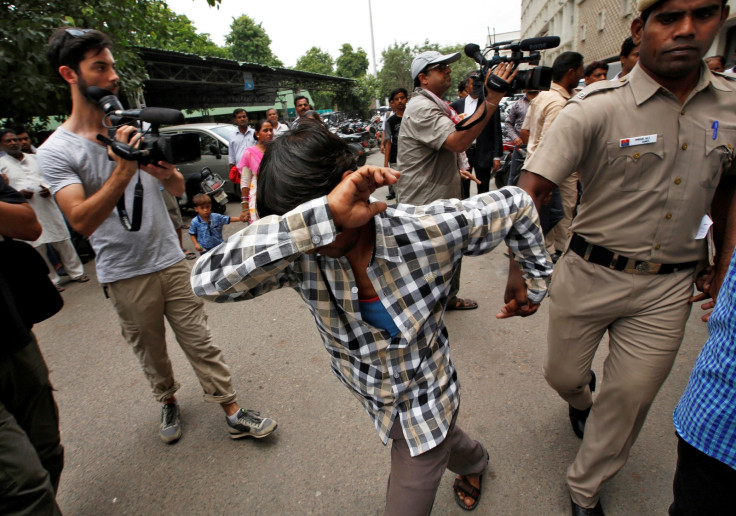 A court in the Indian capital New Delhi has sentenced five men to life in prison after finding them guilty of gang-raping a Danish woman in 2014. The court had earlier this week convicted them of the crime but reserved the quantum of punishment for Friday, 10 June.
All the five men – Mahendra alias Ganja (27), Mohammad Raja (23), Raju (24), Arjun (22), Raju Chakka (23) – were present at Delhi's Tis Hazari court when the verdict was pronounced. The prosecutor had sought the maximum punishment of life sentence.
"The way the crime has been committed, it demands maximum punishment of imprisonment for remainder of life prescribed under the new law for the offence of gang rape," special public prosecutor Atul Shrivastava told the court. The convicts can appeal against the verdict in higher courts.
The 52-year-old Danish woman, a tourist, was raped by nine men at knife-point near a train station in New Delhi in 2014. Three of the men involved were juveniles and hence tried at a special court while the ninth accused, an adult, had died during the ongoing trial.
The sexual assault was one of the high-profile cases since it involved a foreigner and also because it occurred against the backdrop of the brutal gang-rape of a 23-year paramedical student in the Indian capital. Ever since the Delhi gang-rape, there has been increased scrutiny of such sexual assaults in the country and courts have been urged to hasten the judicial process.