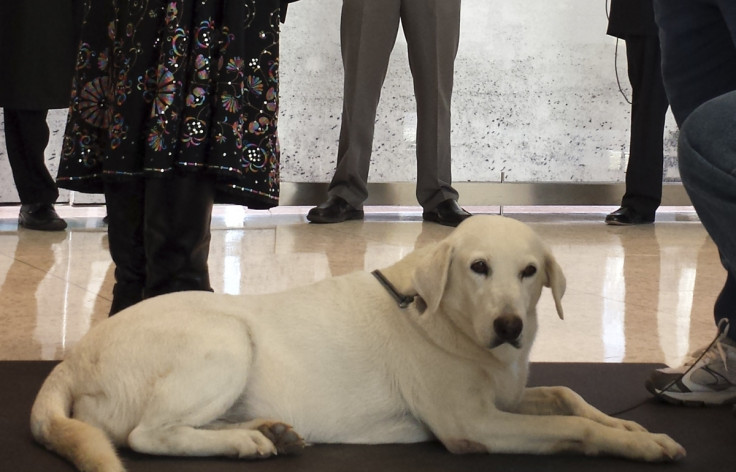 An Indian court has dismissed allegations that a minister trained his dog to attack his wife. Don, a labrador, was found innocent after the court found that the dog did not heed his master, Somnath Bharti's command.
The court apparently found that the dog did not even bark when commanded to do so by Bharti, a former minister in the local Delhi government, who is accused by his wife of domestic abuse.
The "dog did not listen to Bharti's commands when examined by them," the court said. "Applicant (Bharti) was directed to give commands — Don come, Don bark, Don bite, Don sit down, etc. But the dog did not respond," according to The Times of India. Strangely enough, Bharti's wife Lipika Mitra has also accused her husband of mistreating Don.
When Mitra's domestic violence case against the minister made progress through India's legal system, Bharti went underground, hiding his dog, which suffers from heart disease, in his south Delhi office. The dog was discovered by officers.
Bharti's neighbours told India's Telegraph newspaper that Don was harmless. "A neighbourhood restaurateur said Don walks around the apartment block unrestrained. He walks slowly. He comes down to go to the park where he does his business and goes back. He is a harmless dog that does not cause any trouble."