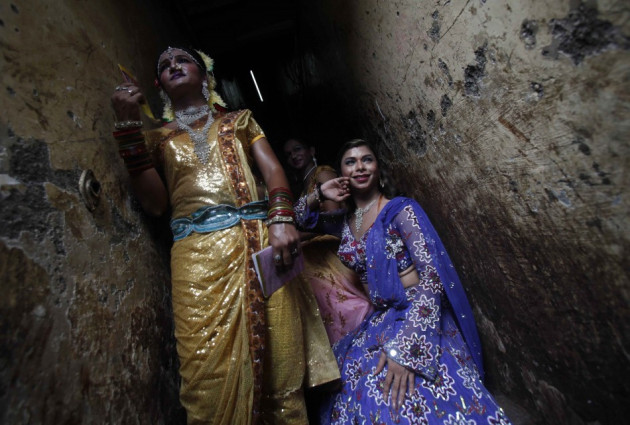 At least 15 people have been killed and 36 more injured in a devastating fire at a gathering of eunuchs in New Delhi.
The blaze has severely shaken the eunuch community, who face discrimination in India due to their identification as neither male nor female. Known as "hijras", the community of castrated men, transsexuals and transvestites are often shunned and ostracised by mainstream society, and usually scrape a living by performing at marriage or birth ceremonies. Many have been forced into begging or prostitution.
Thousands of hijra from across India had gathered in New Delhi for a ten-day ceremony beginning Sunday.
"We look forward to such gatherings because eunuchs of all age groups from India come together and we share out thoughts and try to solve our problems," said Naina, who like many hijra only uses one name.
"It's one of the few times when we can all meet each other," added Sita, another hijra.
The gathering included both Hindus and Muslims and prayers and rituals from both religious groups were part of the ceremony, Sita said.
The fire broke out around 7pm Sunday evening and quickly spread through the community hall and makeshift tent in east Delhi where the meeting was taking place. People in the packed tent began to panic and flee in a frenzy, Babli told the Associated Press.
"The older hijras got hurt in the running and the panic," Babli said.
The hijra have accused Delhi's fire brigade of not reaching the fire quick enough. "They're all here just to mock us and make a joke out of us," Babli said. "Even the fire brigade took an hour to get reach here. By that time so many of our friends were dead."
Fire officials say they reached the scene as quickly as possible.
The cause of the fire is being investigated.