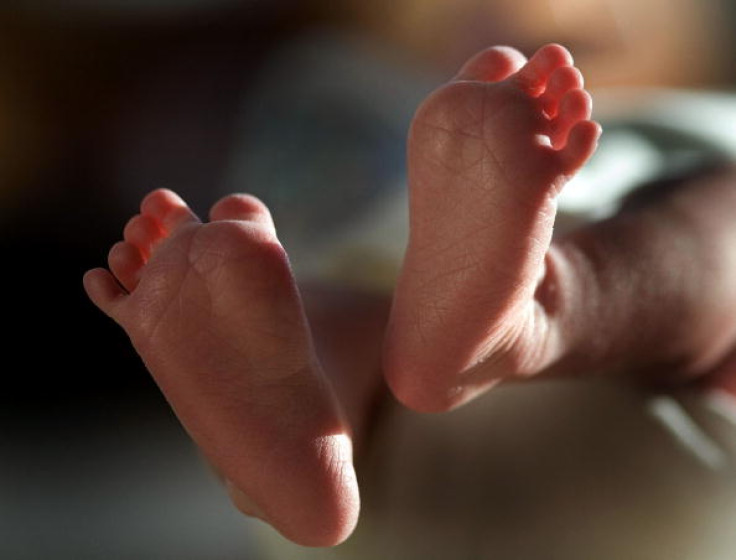 A baby girl born in the northern Indian state of Uttar Pradesh was worshipped for days by villagers in Balrampur, around 100km from the state capital of Lucknow, even though she died half an hour after birth. The child's face was black while the rest of her body retained normal pigmentation, prompting villagers to believe she was a reincarnation of Goddess Kali.
After the baby was born with the unusual illness on Saturday, 29 August, word spread that an "avatar" -- or manifestation -- of Goddess Kali was born. Hundreds of people reached the child's home and offered prayers, touched her feet and placed money near her, in the belief of receiving her blessings, reports said.
According to News18, the parents were unable to bury the body of their child as people kept pouring in to offer prayers. Elderly villagers called the baby a "miracle child". The child's mother, identified as Krishna Devi, said she was left aghast when so many curious people visited her house.
She said that people thought "her child was an avatar of goddess Kali, because of the colour of her face, which was black when she was born". The Hindu Goddess Kali is a fierce aspect of goddess Durga and Kali literally means the "black one". In Hindu mythology, the goddess is associated with time, change, power, creation, preservation and destruction.
Meanwhile, eyewitnesses who visited the house in Balrampur said the baby was showered with money and people sang hymns all night long as they worshipped her.
Reports further claimed that the body of the newborn had started to decay and smell. Yet the family members were reluctant to bury the body. Moreover, when the girl's paternal grandparents agreed to bury the body on 2 September, the maternal parents demanded that she be buried in their village.
Until 4 September, the body of the child was kept at Krishna's home.