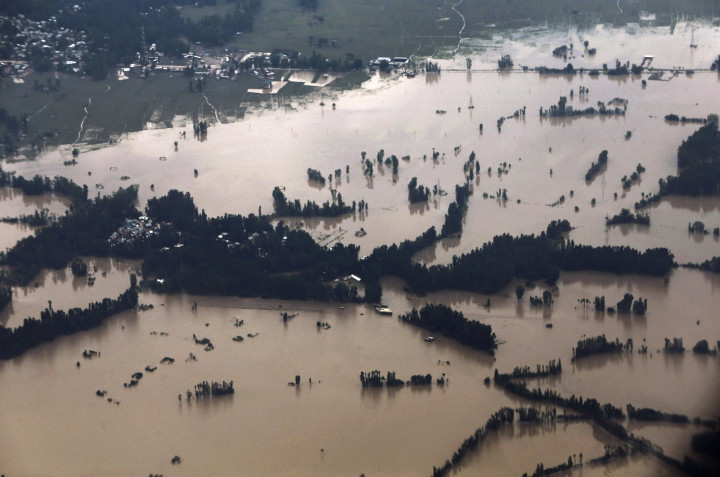 Water levels have started receding in Srinagar, one of the cities in India's Jammu and Kashmir state that was badly affected in the worst flood of the decade last week.
While a massive rescue operation by the defence forces has rescued over 49,000 people, tens of thousands are still stranded across the state, reports NDTV.
The rains have submerged over 2,000 villages on the Indian side of the Line of Control between India and Pakistan. Around 217 people have died in the state.
Overall, there have been over 400 deaths in India and Pakistan, and residents have criticised Indian and Pakistani authorities for not doing enough to help them. The floods have also brought into question both the countries' level of disaster preparedness.
The chief minister of Jammu and Kashmir, Omar Abdullah, who described the current floods as the worst in 109 years, said, "I understand the anger and frustration but it is not true that nothing is being done...We are doing all we can."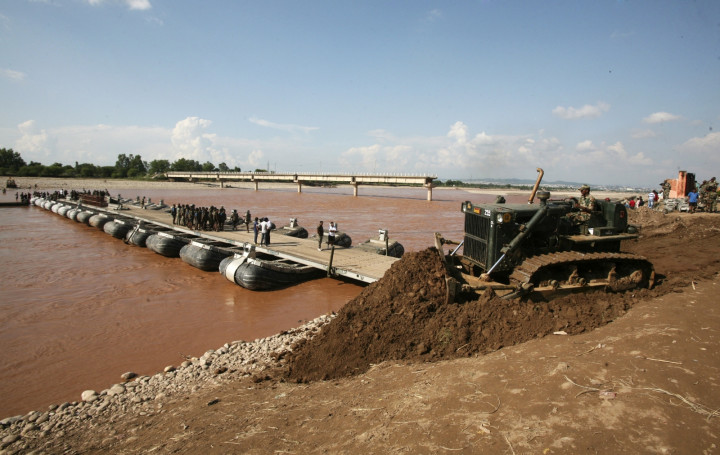 Rescue boats and choppers have been ferrying people from inundated areas. "We will move out only after rescuing everybody," Indian Army Chief General Dalbir Singh Suhag said. The army has also set up medical camps and said their doctors are treating 200-300 people every day.
The Indian Air Force has air-dropped more than 550 tonnes of relief material and medical teams have established emergency health services.
Telecommunication lines have been restored in some parts of the city but nearly 2,500 mobile phone towers are still down.
"The damage is shocking," a senior official from India's National Disaster Response Force said in New Delhi, reports Reuters.
"People have been stranded on the rooftops of their homes for the last three days in some parts of Kashmir."
The Central Water Commission, which issues flood advisories, has been criticised by the Indian media for not warning the state, despite forecast of heavy rain by the meteorological department.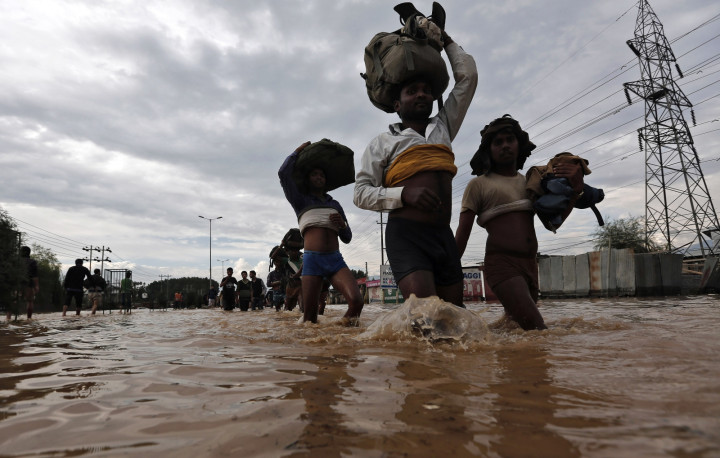 For Pakistan, the floods, which have taken a toll of over 200 lives, were a flashback to 2010, when the worst floods affected some 20 million people and damage to infrastructure ran into billions of dollars.
The floods have affected nearly half a million people in Pakistan's Punjab and in Pakistan-occupied Kashmir.
Saeed Qureshi, an official at Pakistan's State Disaster Management Authority, said the volume of rainfall, unprecedented and the heaviest in the last 50 years, had rendered contingency plans useless.