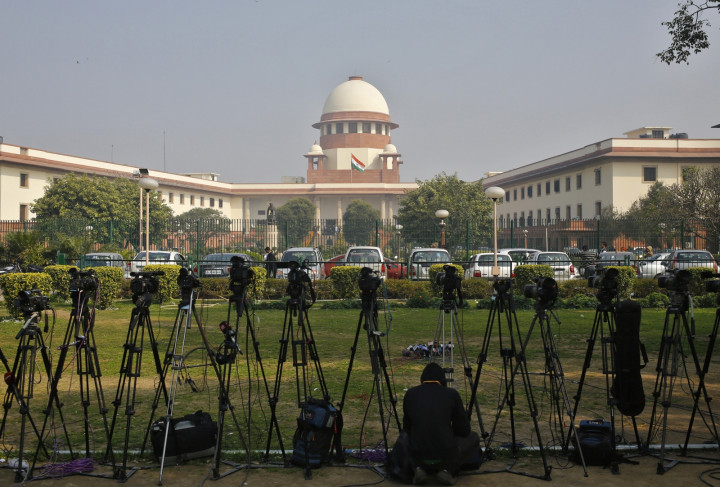 A lawyer made a suicide attempt in a chamber of the Supreme Court of India, alleging her family members had gang-raped her.
The woman is reported to have consumed poison before confronting the Chief Justice of India (CJI), RM Lodha, demanding action against the perpetrators.
She was immediately taken to the Ram Manohar Lohia Hospital in the Indian capital.
The lawyer alleged that her husband's relatives, colluding with the husband, had gang-raped her in November 2013. She accused the police of inaction despite a formal complaint.
"Just when the court proceedings were coming to a close, she walked up to the CJI and announced that her two brothers-in-law and two others had gang-raped her.
She then told CJI Lodha that she had [consumed poison] before coming to the court and was not feeling well. The woman was taken to hospital and is now stable. The matter is still under investigation and we will act in accordance with the Supreme Court orders," a senior police official told the Indian Express.
The Samaritans provides a free support service for those who need to talk to someone. They can be contacted through their website or on 08457 90 90 90, 24 hours a day, 365 days a year. Call charges apply.