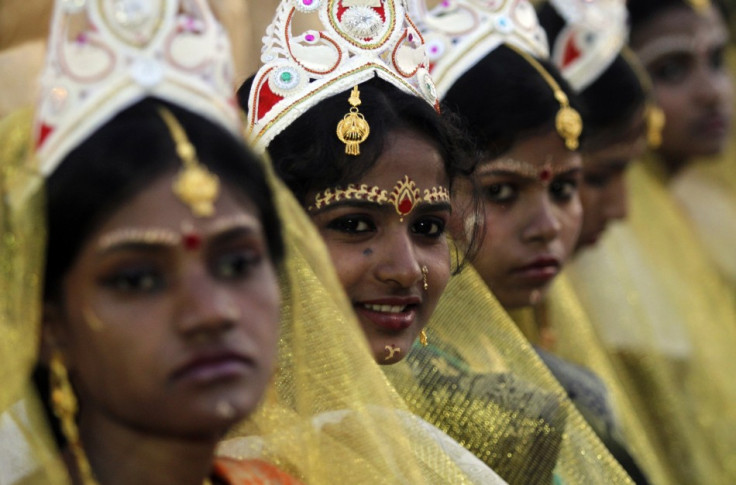 The Hindu Mahasabha in India is planning a one of a kind mass marriage on Valentine's Day, which is less than a fortnight away.
The organisation has previously been outspoken about Ghar Wapsi - reconverting Christians and Muslims to Hinduism, and Love Jihad - which they claim is a ploy used to get Hindu girls to marry Muslim boys so that they can be converted to Islam, the Economic Times reports.
The radical Hindu organisation is planning to encourage inter-religious couples to come forward and get married on 14 February, and have named it Prem Vivah Diwas or Love Marriage Day.
The only catch in the inter-religious marriage is that the non-Hindu partner needs to 'return home' by accepting Hinduism.
"The Ghar Wapsi of the Muslim/Christian partner will be done an hour before the wedding. For that we are asking couples to inform us a day before so we can make arrangements," Chandra Prakash Kaushik, the president of Akhil Bharatiya Hindu Mahasabha, told Economic Times.
He also said that Valentine's Day will be a "test of love for couples who follow different religions."
To serve the purpose, the radical Hindu organisation has formed six teams in the Indian capital and western Uttar Pradesh, to identify inter-religious couples in distress and lure them to get married under Hindu customs and traditions.
"At least eight of the planned marriages are inter-religious. We are giving them all support so that they get convinced to embrace Hinduism. All these years we let go of our boys and girls who fell in love with people from other religions. We have to start looking at it differently now."