India Independence Day 2014: Colourful Celebrations in Pictures
There were colourful parades around India as the country celebrated its 68th Independence Day. India gained independence from British rule in 1947.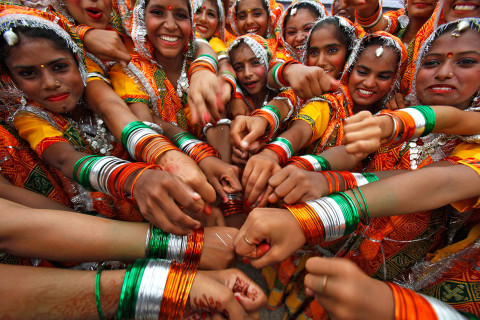 Prime Minister Narendra Modi, delivering his first Independence Day speech, adressed the countryfrom the ramparts of the 17th-century Red Fort in old Delhi, continuing a tradition begun by independent India's first prime minister, Jawaharlal Nehru.
However, Modi broke with one tradition: he did not speak from behind a bullet-proof screen, the first prime minister to do so in almost 30 years.