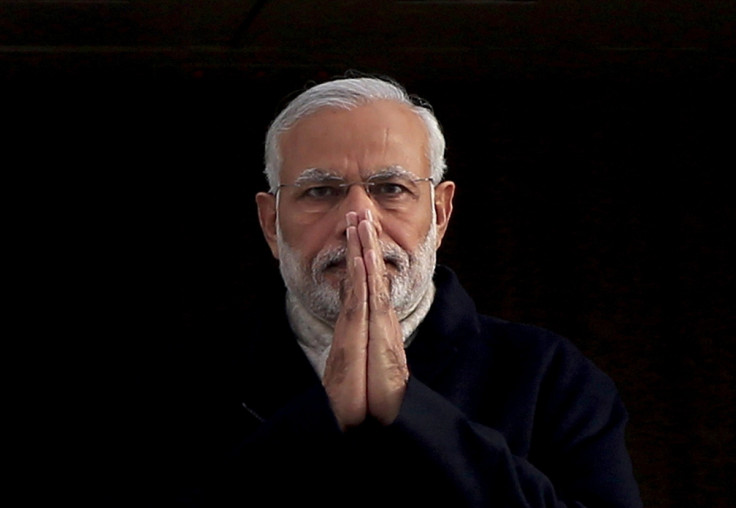 A letter signed by the Islamic State (Isis) was sent to the Indian State Secretariat as a warning on impending action against the Indian Prime Minister Narendra Modi over the ban on beef in some states in the country. An investigation is currently ongoing to determine the origins of the letter.
The letter alleged to be from IS (Daesh) read: "Since you are not allowing beef to be consumed, you will be taken care of." It is believed the letter aims to threaten Modi and Indian Defence Minister Manohar Parrikar.
Meanwhile, police authorities in the Indian state of Goa have passed over the letter to all the police stations in the country, and investigations are being carried out by India's Anti Terrorist Squad (ATS). "All the agencies of state police are investigating this letter. We will soon be able to find the source of it," said a police official. "IS was written at the bottom of the postcard."
A similar letter signed off by IS was sent to the anti-terrorism squad (ATS) officers in Indian cities, Pune and Mumbai, on 12 January. "We received a letter. Its not email. We have sent the letter to Mumbai police for inquiry and we have asked the officers to be on alert," said a senior ATS officer.
Earlier in 2015, a 50-year-old Muslim man, identified as Mohammad Akhlaq, was reportedly dragged from his house and beaten to death by a crowd of 100 people, after he was rumoured to have consumed beef. "An announcement about the family consuming beef was made at a temple, after which the mob descended on the man's house," said Kiran, a senior police officer, reported The Express Tribune.
Slaughtering of cows has always been a controversial taboo in India and banned in a majority of states due to the status of the animal in Hinduism. Since coming into power, Prime Minister Modi's Hindu nationalist party, the Bharatiya Janata Party (BJP), has often been criticised for pushing further on laws banning beef resulting in major uproar amongst other religious groups, particularly Muslims in India.