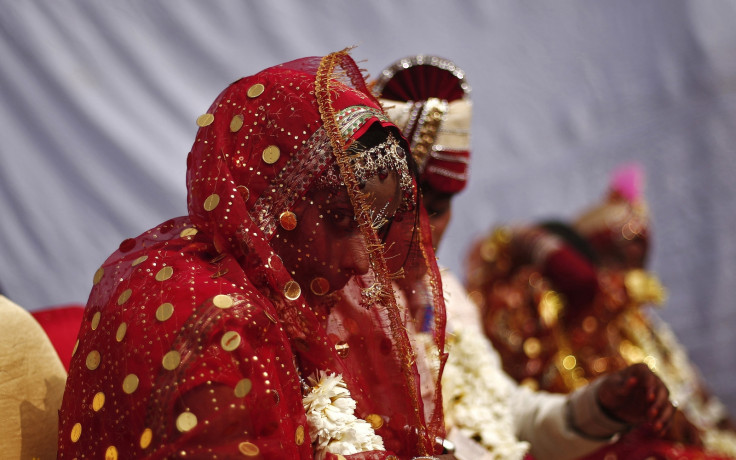 In a strange yet lovable gesture, a man in an Indian village sought permission from the village council to allow his wife to marry her lover.
The husband ensured that his wife got married according to custom and even handed her a few gifts as she left him to begin life afresh with her new husband.
The incident happened in the Bikapur village in the north Indian state of Uttar Pradesh, where it is common practice for the village council to get involved in inter-caste marriages. Some such incidents spark violence and result in honour killings.
But in this case, the husband, identified only as Phoolchand took on the village council and convinced its members, his wife's family as well as his own that Chanda (his wife) has the right to get married to the person she is in love with.
According to reports, Chanda who is a resident of Bikapur had an affair with a man called Sooraj from the same village prior to her marriage. However, her family got her married to Phoolchand instead, in 2012.
Unaware of her relationship with Sooraj, Phoolchand took his wife to a neighbouring village where he lived. Later, Phoolchand had to relocate to another state due to work commitments. During her husband's stay away from home, Chanda reportedly rekindled her affair with Sooraj and started meeting him regularly.
On 4 August, when Phoolchand returned to his village on holiday, she garnered the courage and told him the truth about Sooraj.
"I was happy that she relied on me and told me the truth. I got angry and sad for some time but decided to take out a solution," IndiaToday quoted Phoolchand as saying.
He then discussed the issue with his father, who along with his family reached Chanda's village to speak to the village council.
After heated deliberations, Phoolchand managed to convince the village council and Chanda's parents that she should live life with the person she is in love with.
"I suggested that Chanda and Sooraj should be allowed to marry and I have no objections," Phoolchand added.
Following which, the village council agreed to Phoolchand's offer and along with his family performed Chanda and Sooraj's wedding in a temple on 6 August.
Besides inviting other villagers for lunch after the wedding, Phoolchand and his family gave some gifts to the newly married couple, ahead of their fresh start together.