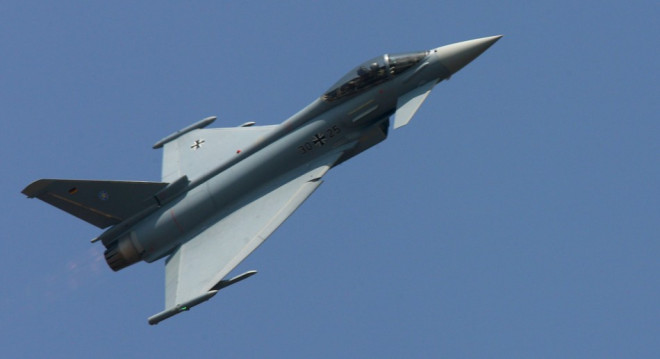 India has retained its spot as the world's leading arms importer for the third year in a row, according to the Sweden-based Stockholm International Peace Research Institute (SIPRI).
The think tank says India imported about three times as many arms as China and Pakistan in the last five years.
India replaced China as the world's leading arms importer in 2010, accounting for 12% of global arms imports. Even this year, the country's weapons imports are likely to be around $11bn, the NY Times reports.
India's arms imports rose by 59% between 2003 and 2007, about 109% higher than China, the world's second-largest arms importer.
In the last five years, India's top supplier was Russia, which accounts for nearly 75% of Indian arms imports, even though India is now diversifying its sources and seems to be more open to arms purchases from the US.
Russia still has about $39bn of weaponry on order from India, while the US sold only about $1.9bn worth of military equipment to India last year.
But the cost of the latest Indian purchases which included Boeing's C-17A strategic transport aircraft and the P-8I maritime patrol aircraft remarkably surpassed total US exports to Saudi Arabia, one of the top buyers of US arms.
During 2009-13, India was Russia's top buyer accounting for a third of Russia's arms exports market, and is expected to retain the spot for the foreseeable future, while about 7% of its imports came from the US.
China's domestic arms industry
India's lead over China in arms import can partly be accounted for by the fact that China has been successful in developing its own vibrant domestic arms manufacturing base, beating the UK as the fifth major arms supplier in the world.
Other top arms exporters after China are the US which contributes to 30% of the global arms exports volume, followed by Russia at 26%, Germany 7%, and France 6%.
However, over half of the Chinese arms are bought by Pakistan, which accounts for 55% of the country's exports, followed by Myanmar at 8%, and Bangladesh 7%, according to SIPRI.
"China's rise has been driven primarily by large-scale arms acquisitions by Pakistan," Paul Holtom, director of the SIPRI Arms Transfers Programme, told the Economic Times.
Meanwhile, India's arms-buying spree can be explained by a deficient arms-manufacturing sector that has struggled to keep up with the demands of military in a not-so-benign neighbourhood.
Experts attribute this deficit to corrupt and unproductive government facilities that woefully fall short of expertise or infrastructure to develop weapons on a large scale.
"Our defence industrial base is hopelessly out of date," Manoj Joshi, fellow at Observer Research Foundation, a Delhi-based policy group, told the NY Times. "It needs to be dismantled and handed over to the private sector."
India's share of global arms imports has surged from 7% to 14% in the last five years, ranking eighth in the world in terms of military spending.
"We are seeing trade patterns fundamentally change for the dominant players," Ben Moores, senior analyst at IHS Jane's, a security consultancy, told the Financial Times. "India is outpacing everyone."
India's defence officials feel that India resolutely needs to develop its indigenous arms industry to turn into an exporter from a perpetual importer.