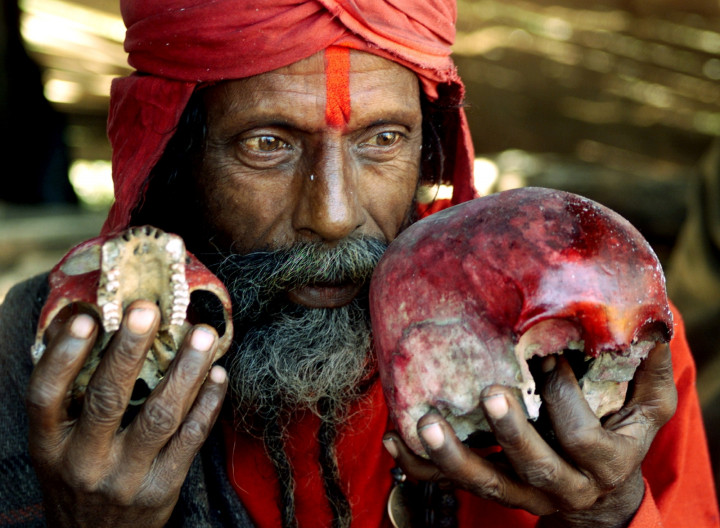 Six tantriks, or Hindu monks who practice a variety of rituals including "black magic", have been arrested in a remote village close to India's financial capital Mumbai and "human skulls", fake currency and knives recovered from them.
According to reports, the six including two women came to Palghar, in the western state of Maharashtra, and asked villagers for money with promises that "money would rain from trees" and that they would "find money buried in the ground".
Over the last two days around 30 tantriks descended on the village, about 87kms north of Mumbai, and were involved in spiritual activities, local police told Mid-Day daily.
Police said the tantriks would hide fake currency notes underground and on trees, and claim magic feats.
Preliminary investigations found that the tantriks, who are from the neighbouring western state of Gujarat, also planned to rob the villagers.
A police officer was quoted as saying: "We raided the jungle area of Vikramgad and have detained the tantriks. We also seized fake Rs 500 and Rs 1,000 currency notes. These tantriks used the material to make fools out of the villagers under the guise of some spiritual activity. We are also in search of people who were cheated by these tantriks."
Such "black magic" is not uncommon in India, where villagers often are trapped into performing rituals such as human and animal sacrifices by rogue monks. In some instances, they are even coaxed into murdering neighbours and relatives.
The skulls and bones found with the tantriks have been sent for forensic tests to confirm whether they are "genuinely human".