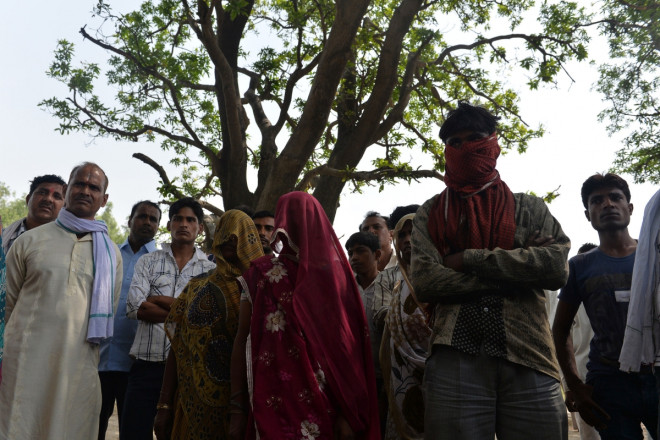 The UN has called the rape and murder of two teenage girls in the north Indian state of Uttar Pradesh a "horrendous crime", and sought effective measures to protect women in the state.
The minor girls from the underprivileged Dalit community, who stepped out of their house in the night to answer nature's call as there was no toilet inside their home, were found hanging from a mango tree the next morning.
The post-mortem report showed that the cousins aged 14 and 15 had been sexually assaulted and injured before being hanged.
"The rape and death of the two girls, who were hanged from a tree, is a horrendous crime. There are some incidents [where] words are difficult to choose. It was clearly a horrendous incident," said Stephane Dujjaric, UN Secretary General Ban Ki-moon's spokesperson.
"Every man, every woman deserves to be protected by the law."
The police reportedly ignored the pleas of the parents who tried to file a missing persons complaint. After the girls were found hanging, the parents went to the police station again, but were allegedly threatened by the police to take the case back.
Villagers accused the local police of trying to protect the three brothers who allegedly raped the girls, even as direct involvement of one of the constables is suspected.
The incident has sparked a huge public protest at both local and state levels.
Following the massive media attention, three police officials have been suspended for negligence of duty and one of the main suspects has been arrested but the other two are still at large.
"We have seen the harm that traditional practices can do against women and whatever the reason is we have seen the results and it needs to be condemned in the strongest possible term," Dujjaric said when asked about the caste angle to the incident.
"The incident underscores the wave of violence that is being seen against women whether in India, Pakistan [referring to recent stoning of a pregnant woman] or the gender-based violence in general."