Money may not grow on trees but looks like beer sure does – at least in India!
Tribespeople in the Indian state of Chhattisgarh have entered the liquor business and are minting money thanks to their discovery of a natural 'beer' extracted from the leaves of a tree they refer to as salfi.
According to a report by News18, the 'desi [local] beer' definitely packs a punch, in spite of having no alcoholic ingredient as it is made up of natural extracts.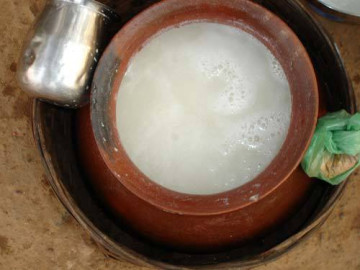 "Juice extracted from one Salfi tree in a day helps me earn Rs 500", says Siyaram, a resident of Baroli village, who sells one glass of the salfi drink for Rs 10.
"So much is the demand for 'Desi beer' that people from far and wide places come to Bastar and Dhamtari [districts of Chhattisgarh] to enjoy the new non-alcoholic drink," states the News18 report.
Reportedly, the seller can earn up to Rs 50,000 (£503, €620) in one season by selling desi beer extracted from one salfi tree.
Looking at this as a long-term business opportunity, the villagers have started planting more salfi trees as an investment which will pay off in the years to come.
"All those villagers who have planted such trees and are selling Desi beer, have seen a substantial growth in their economic condition," a Dainik Bhaskar report said.
Owing to its harmless nature, experts have suggested that the horticulture department should grow salfi trees in the state and also control its distribution.